5 Key Insights into 2019's Hotel Marketing Tech Trends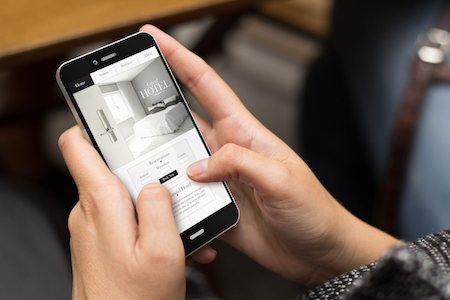 Looking to drive results for your business? Click here to learn more.
---
A client recently asked for some high-level insights into the hotel marketing tech trends available to drive more direct business this year. While this is a bit of a laundry list, the following offers a number of significant opportunities to help you increase your hotel direct business. Check out the list below and let me know your thoughts:
Make your website work. Obviously, most hoteliers at the chain and property level are making a big push for more direct business. Four areas worth investing in to help drive that direct business include:
Continue improving connectivity. Metasearch continues to grow as an option for attracting guests and driving direct bookings. Do your connectivity partners help you reach the right guests, not only on Kayak, TripAdvisor, and Trivago, but also on Google Hotel Ads too?
Don't just preach rate parity, practice it. Your guests often know more about your products, services, and, crucially, prices than many of your employees. They have more incentive to. After all, they're the ones taking — and paying for — the trip. And metasearch makes it even easier for your guests to find the information they need. Rate parity ensures your direct channels have an equal shot at converting visits to revenue. By the same token, rate disparity causes two problems:
Guest might find a lower price for your property through a more expensive channel, and, even worse…
They might find a different hotel altogether while shopping around.
Don't teach guests to shop around for a better rate. Provide clear and consistent pricing across your channels to connect with the guest and convert them to a long-term advocate for your property.
Become best friends with your data. Your guests provide you enormous amounts of data before and during their stay. Spend some time next year on getting that data into shape so that you can deploy AI, predictive analytics, and personalization more readily as those tools mature. OTA's and intermediaries such as Google have invested in learning all they can about your guests. It's time you do the same. Relatively low-cost tools like Google BigQuery and its competitors can help you get your data in one place and use it to better understand your guests. Make some time this year to get to know your data better so that you can spend next year getting to know your guests better. Obviously, you'll need to pay attention to privacy too — as Facebook's struggles over the past year illustrate. But, in either case, data matters this year and demands your attention.
Don't forget the on-property mobile experience. Many guests today would rather leave home without deodorant than leave their phones behind. Think about how you can help them put those devices to use to improve the guest experience and grow your business to boot. Already Expedia has taken steps to get deeper into the guest journey, such as with its investment in Alice. We're already fighting to keep bookings; don't cede the on-property experience to OTA's too. Whether through on-property messaging, mobile keys, or simply improved Wifi, look to integrate the mobile experience and the on-property experience for guests during each stay — and help them remember why you should be their first choice for their next stay too.
Now these are just of few of the hotel marketing tech trends you want to watch in the coming year. Of course, you need to remember that even the best marketing technology won't save you from a bad hotel marketing strategy. But these should point you in the right direction and give you a great place to start.
---
If you're looking to learn even more about how changing customer behavior will shape your marketing going forward, be sure an register to receive a special report I've produced in conjunction with hotel marketing firm Vizergy, "Digital Hotel Marketing in a Multiscreen World." While it's targeted specifically at hotel and resort marketers, the lessons apply to just about any business. You can get your free copy of the report here.
You might also want to check out these slides I had the pleasure of presenting recently about the key trends shaping marketing in the next year. Here are the slides for your reference:
Finally, you might enjoy some of these past posts from Thinks to help you build your e-commerce strategy and your digital success: