How Big a Deal Are Facebook's Privacy Problems?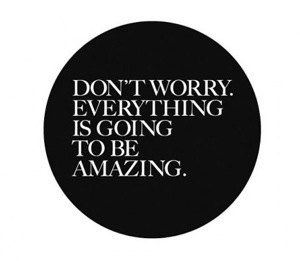 Yesterday, I dove into what you can learn from Apple's Maps debacle. Now, let's take a look at Facebook's latest privacy kerfuffle. It wasn't my intent to spend this week talking about screw-ups, but, here we are…
It seems some Facebook users were seeing posts on their wall that looked like private messages. Uh-oh… cue the privacy police.
Except for one thing. The bug wasn't showing private messages. Old public posts were reappearing instead. In other words, "move along, nothing to see here," right?
Well, apparently not.
Some bloggers are suggesting that Facebook's privacy concerns will make social business a tougher sell. Money quote:
"The thing is, when you look at [enterprise social tools] Chatter, Yammer or similar tools, it's impossible not to at least think of the word Facebook. Which may lead more users to wonder about moments like this week's alleged privacy breaches. The onus will be on IT departments to provide assurance that sensitive business data will be far more secure than anything on a public service."
OK, first things first. I've had plenty of problems with Facebook's treatment of consumer privacy (to say nothing of Facebook in general) in the past. And IT departments will need to ensure security of their firms' proprietary data before putting too much super-secret, highly classified information in the social sphere.
At the same time, let's be clear: Social is here to stay.
Suggesting that consumers and companies won't adopt social because of privacy concerns ignores history. I worked for a large financial services company back when email and the Internet generally started coming on the scene. And, at the time, companies like mine had enormous concerns around whether they could incorporate these new tools without risking customer data, regulatory oversight, decreased productivity, increased costs or some combination of all four. Guess what happened.
This isn't a new phenomenon. My father loves telling the story about working in a bank back in the early 1950's (What can I say? He's really old). It seems the company didn't want their clerks using new-fangled technology to update their ledgers and accounts. The "new-fangled" technology? Ball-point pens (they worried the ink wouldn't last as long as the ink from fountain pens). True story. Again, guess what happened.
Technology wins out in the long run, given one major criteria: Consumer adoption. If consumers use it, businesses will, too — whether they want to or not. It was true of the Internet. It was true of the web. It was true of email. It was probably true of the telephone (I wasn't there, though I suppose I could ask my Dad). A much bigger threat to social in the enterprise is whether businesses make any money from it.
I'm not suggesting Facebook will be the ultimate winner. It might be Twitter. It might be Google+. It might be Foursquare or Path or Instagram or Pinterest or The Fancy or some site we've yet to hear about.
A better plan for your business is to figure out how to protect yourself and your interests while using social to interact with your customers. But unless privacy concerns keeps consumers away, they won't keep businesses away either.
---
Are you getting enough value out of your small business website? Want to make sure your business makes the most of the local, mobile, social web? thinks helps you understand how to grow your business via the web, every day. Get more than just news. Get understanding. Add thinks to your feed reader today.
And while you're at it, don't forget to follow Tim on Twitter.
Tim Peter & Associates helps companies from startups to the Fortune 500 use the web to reach more customers, more effectively every day. Take a look and see how we can help you.
Technorati Tags: E-commerce, E-commerce strategy, F-commerce, Facebook, facebook, social, social commerce, social marketing, social media, social search, social strategy