How to Improve Your Site's Bounce Rate in 15 Minutes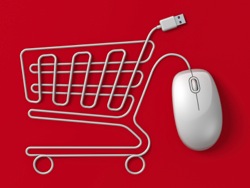 I've talked at length about bounce rate in the past (see the list below for more details) and how important it is to get your customers to come back to your site.
Pick a goal you want your customers to complete on your site. (High bounce rates prevent people from reaching their goals. The following steps will highlight what prevents them from getting there).
Get an account at UserTesting.com or OpenHallway (I'm not an affiliate, they're just good folks with cool products — and full disclosure: I'm a UserTesting.com customer).
Put together a quick testing script (you can download an example here).
Wait for people to complete the test.
Watch the videos your testers submit.
Fix the problems your testers identified.
That's it.
Seriously.
It's no secret that I love analytics. But your analytics don't always tell you the whole story. Watching your customers (or people who represent those customers), can help fill in the gaps.
Fixing your site doesn't need to be hard. And it doesn't need to take a lot of time. All it really takes is paying attention to your customers.
Interested in more? Sign up for our free newsletter and get more information on how to build your social, local, mobile marketing strategy. And check out our past coverage of improving bounce rate here:
Technorati Tags: E-commerce, e-commerce, e-commerce satisfaction, E-commerce strategy, ecommerce