How To Market A Hotel: FitSmallBusiness Talks to Tim Peter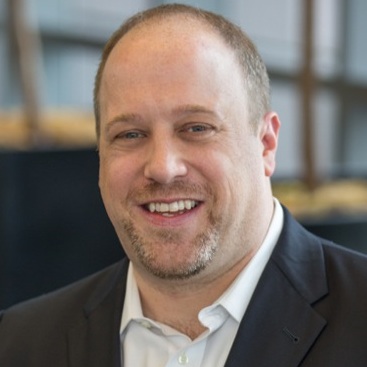 FitSmallBusiness has released a new article called, "How To Market A Hotel – The Ultimate Guide." For insights, they talked with our own Tim Peter. Among the tips provided, Tim talked about how to use OTA's effectively:
"You may consider entering into an agreement with OTAs for increased exposure. It also helps you put heads on beds, but be careful. Tim warns, "Too many hotels look to the OTA's as a primary source of business, which increases the OTA's leverage during contract negotiations and results in unfavorable contract terms."

Tim continues, "Focus your efforts around your direct channels first, then look at which OTA's help you reach guests you cannot easily reach on your own and do so while offering favorable contract terms. 20%-25% is simply too much to pay for reservations overall, particularly on top of any brand fees or other marketing you're doing. You don't need to be on every single shelf."
Tim also reviewed the value of reputation management (something we've covered in-depth before):
"Managing your hotel's reputation online represents the single most effective step you can take to improve your marketing… When you respond to an online review, particularly one where a guest had a challenge during their stay, you're not just helping the individual who posted the review. You're also helping the next guest who reads that review understand that you want to satisfy the needs of all your guests. And that's incredibly valuable for your future guests to see."
And he also talked about developing a relationship with your local CVB:
"Make it a point to meet with your local CVB/tourism office representatives and understand the programs they provide to hotels in your market. My experience shows that in most cases, you get out of these programs what you put into them," Tim suggests. "By working with your CVB, you can often help influence how they position your market and your place within it."
The article also includes insights from other industry experts and is well-worth your time. You can read the full article here.
Interested in learning even more about the future of hospitality e-commerce and marketing via the social, local, mobile web? Register to receive a special report I've produced in conjunction with hotel marketing firm Vizergy, "Digital Hotel Marketing in a Multiscreen World." Developed specifically at hotel and resort marketers, the lessons can help your business adapt to the changing guest environment. You can get your free copy of the report here.
You may also want to review the tips in my recent presentation Digital Marketing Directions: Three Trends Shaping 2014 Hospitality Internet Marketing. I've presented this talk to a number of hospitality and travel-related organizations and you might find it valuable for your business, too:
Finally, you might also enjoy some of our past coverage of the social, local, mobile web and what it means for your business, including: