Huge List of Lessons Learned at HSMAI's Digital Marketing Strategy Conference – Travel Tuesday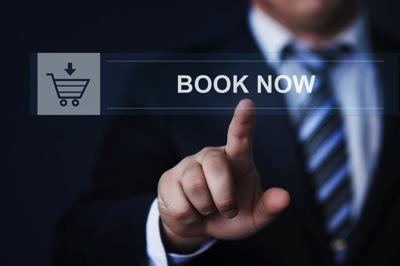 At last week's HSMAI Digital Marketing Strategy Conference, Yahoo Travel executive editor Laura Begley (@laurabegley) said, "Hospitality is 2nd oldest profession, but there's been more innovation in the first." Which, I've gotta admit, feels true. But is it really true? As many of the outstanding presentations and discussions during the day illustrated, maybe not.
I basically live-tweeted the event, trying to capture the very best takeaways from the various speakers. Here's what I got from the day:
Customer Experience
As @AdeleGutman noted, customer experience provides entire basis for hospitality marketing. So true.
The level of connection with guest on-property depends on what guest needs/wants.
Very interesting @CornellCHR data from Chris Anderson
Hugely important concept: value of reviews to driving rates/pricing featuring great data from Chris Anderson
Customer experience matters. A lot. So says @CornellCHR's Chris Anderson—and he's got the data to back it up:
Treat every guest like a VIP travel writer (which they are today), you'll never go wrong via @AdeleGutman
Digital Execution
Google's Tiffany Miller says 50% of travelers start their buyer's journey without a brand in mind.
Great proverb: "If you want to go fast, go alone. If you want to go far, go together." Nice job, @AdeleGutman
@NowItsLaura Yes. But when alternative is "none at all," even modest improvement is step in right direction.
So true: Bernard Ellis says before worrying about big data, worry about your data
Yep. Good stuff. RT @jennzajac: The funnel is not linear – handle your big problems first
2.4 weeks to convince travelers to choose you across 18 sites and 8 sessions. @google
Yep: Prioritize channels you own, not channels you rent. Travelers still visit hotel sites.
RT @gregbodenlos: "Hotels near me" = smart keyword to purchase for mobile users near airports with bad weather – @RyanDGibson
Jet Blue using team of stay-at-home parents for social media listening/response per @laurabegley . Smart.
Content
Mobile
All in all, it was a great day. I'm already looking forward to next year's conference and hearing more from the industry's thought leaders. Be sure to follow all these folks (and, while you're at it follow me) on Twitter to get even more great insights.
If you want to learn even more about how customers changing behavior shapes e-commerce and marketing, be sure an register to receive a special report I've produced in conjunction with hotel marketing firm Vizergy, "Digital Hotel Marketing in a Multiscreen World." While it's targeted specifically at hotel and resort marketers, the lessons apply to just about any business. You can get your free copy of the report here.
Plus, don't miss these slides and video from my recent webinar, "Digital Marketing Directions: Three Key Trends Driving Your Marketing Next Year":
Finally, you might also want to check out some of our past coverage of the mobile, local, social web and how to make it work for your business, including: