Internet killed the TV star…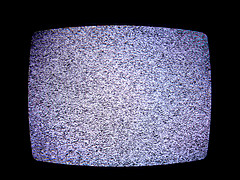 In the only news this week that might be less surprising than Ricky Martin's "big" announcement, Edison Research reports that more Americans would give up television than the Internet if forced to choose:
"When presented with the 'false choice' of either never again watching television, or never again accessing the Internet, slightly more people would eliminate television. Just over 49% said they would eliminate television, compared to a little over 48% who said eliminate the Internet."
Just in case you thought this Internet thing was a fad or something. Or had a meeting scheduled with your local cable ad sales rep later this week.
Which doesn't mean you should eliminate cable advertising if it's working for you. But you might want to negotiate a better rate with your rep. Just sayin'.
Even more amazing:
"When we first asked this question in 2001, the spread was 72% for eliminating Internet and 26% for eliminating television."
Still think you don't need a website?
---
Are you getting enough value out of your small business website? Want to make sure your business makes the most of the local, mobile, social web? thinks helps you understand how to grow your business via the web, every day. Get more than just news. Get understanding. Add thinks to your feed reader today.
And while you're at it, don't forget to follow Tim on Twitter.
Image credit: theogeo via Flickr using Attribution 2.0 Generic.
Technorati Tags:
E-commerce, e-commerce, e-marketing, ecommerce, internet business, internet marketing, marketing, marketing best practices, online marketing, strategy