Is Google any good at advertising? More important, are you?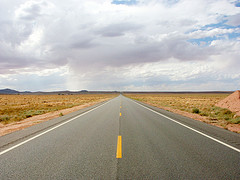 There are very few businesses these days that don't engage with Google. Whether you use them for advertising, applications or analytics, it's likely you rely upon Google somewhere along the way for your sales and marketing. I have frequently suggested ways you can learn tasks like SEO directly from Google. But, based on the lower-than-expected sales of its Nexus One phone, Chris Matyszczyk on Cnet just asked, really, what does Google know about advertising?:
"If it doesn't want to sell too many Nexus Ones, why is Google following me around the Web all the time? Might I offer a small thought? Is it possible that Google isn't very good at advertising?

I know you'll tell me I must have been at the dessert wine. This, after all, is the company that makes 97 percent of its vast, infernal profits from advertising.

Please, please, put down the baseball bat and take a seat. Have some dessert wine yourself. Google makes its money not from advertising that creates demand but from advertising that directs demand. It does it brilliantly. It has used its brain power to extraordinary effect. But it's a very rational brain power.

Creating demand for many products, though, isn't rational. It never was. And, until we finally reach the robot phase of our development, it never will be." (Emphasis mine)
I take no sides in this fight, largely because I believe there are no sides. Chris may be right. It's entirely possible that Google is really bad at developing cool advertising – hence the anemic sales for the Nexus One. But it's equally possible that Google developed a product that no one wants or, more likely, is using a network no one wants. Or both.
I have no doubt Apple's creative advertising for it's iPods (white-earbud adorned silhouettes against candy-colored backgrounds) and iPhones ("there's an app for that") played a role in the success of its products. But I suspect the product played an even bigger role. Ironically, I just referenced Harry Beckwith's story about the importance of fixing the product before fixing the advertising the other day. It's a lesson Apple seems to have learned and that Google may still be dealing with.
All this still begs the most important question: assuming your product isn't the problem, how do you know if your advertising is any good? Well, never fear, Big Thinker, I feel like we've got an answer to that one and it's built around these 4 items:
Objectives – All marketing is built around having the right objectives. If you don't know what exactly you're trying to accomplish, how can you do the right things to get there? Hint: make sure you align your objectives with your customers' interests. It's tough to reach the former without the latter.
Measures – Once you know what you're trying to do, you've got to think through how you're going to measure your success. Measures can range from very simple (i.e., counting coupons) to highly sophisticated (e.g., regression analysis of sales over marketing spend). Don't get too hung up on the details. Just make sure you're following best practices for your metrics and you'll be in good shape.
Message – Now that you know what you want to do and how you're going to measure your success, you have to tell your customer what it is you want them to do. Again, don't overthink it. Focus on the basics.
Medium – Finally, choose channels that your customers use. Paid search is one, sure. Email, snail mail, display and print all work, too. Just look at how to segment each so you can be sure you know which one works best for your customers.
As you move forward with these activities, it also makes sense to look at which sales channels work best for you. But start by looking at your marketing advertising. You may find you're better at it than you think. And, just maybe, you'll be better at it than Google.
---
Are you getting enough value out of your small business website? Want to make sure your business makes the most of the local, mobile, social web? thinks helps you understand how to grow your business via the web, every day. Get more than just news. Get understanding. Add thinks to your feed reader today.
And while you're at it, don't forget to follow Tim on Twitter.
Image credit: Paraflyer via Flickr using Attribution-Share Alike 2.0 Generic.
Technorati Tags:
achievement, adwords, analytics, business, conversion rate, E-commerce, e-commerce, e-marketing, ecommerce, email marketing, Google, google, google adwords, how to measure anything, internet business, internet marketing, marketing, marketing best practices, measurement, metrics, online marketing, performance, ppc, ppc marketing, search engine marketing, sem