Tim Peter Named among HSMAI's 2017 Top 25 Extraordinary Minds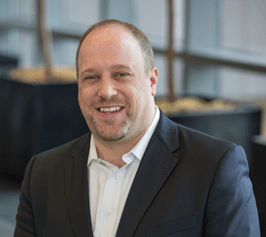 Tim was among the 2017 25 Top Extraordinary Minds in Hospitality Sales, Marketing, and Revenue Management named by the Hospitality Sales and Marketing Association International (HSMAI) that recognizes leaders in sales, marketing, and revenue optimization of hospitality, travel, and tourism organizations. Robert A. Gilbert, CHME, CHBA, president and CEO of HSMAI, had this to say about the honorees:
"Top 25" awardees are high achievers who stand out through their creativity and innovation, cutting-edge campaigns and programs, triumph in challenging situations and efforts that resulted in dramatic gains.
Gilbert called the honorees "innovators both at their own businesses — helping them thrive, regardless  of the economic climate — and within the travel industry as a whole, inspiring their peers with creative solutions."
Tim and the other honorees will be recognized at the HSMAI Adrian Awards Dinner Reception and Gala on February 20, at the New York Marriot Marquis, and in a private ceremony co-hosted by Questex Hospitality + Travel.
To read the full article, click here.
If you're looking to learn even more about how changing guest behavior shapes hospitality marketing, e-commerce, and distribution, be sure an register to receive a special report I've produced in conjunction with hotel marketing firm Vizergy, "Digital Hotel Marketing in a Multiscreen World." While it's targeted specifically at hotel and resort marketers, the lessons apply to just about any business. You can get your free copy of the report here.