Tim Peter Shares Expertise in Digital Marketing and E-commerce in Hotel News Network Q&A Article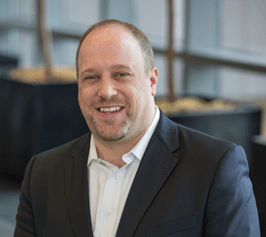 Tim Peter was recently interviewed by Hotel News Network for a feature Q&A article on what hoteliers need to know about digital marketing as they enter 2018 and beyond.
Tim tells Hotel News Now "that it's time for hoteliers to up their game to establish ever more critical connections with would-be and returning guests."
He said digital how consumers interact with business today.
"I don't think this is new, but it seems hotels are finally realizing just how big mobile has become. It's long past time for us to stop calling mobile a trend. Mobile is not a trend. It's a way of life."
Tim weighed in on the challenges hoteliers are facing and the new emerging technologies that will shape how guests and hoteliers will come together in the coming year.
He added that online travel agencies are getting bigger bites of the business as they tap into the questions guests have and respond by providing the information they need.
"We're entering an era of 'conversational commerce.' Your job increasingly is to provide the right content that enables that conversation — and drives commerce activity."
Tim added that "hotels desperately need to to update their content game. That's true whether we're talking about text, images or video. But start with text and images."
To read more of Tim's interview, click here.
If you're looking to learn even more about how changing guest behavior shapes hospitality marketing, e-commerce, and distribution, be sure an register to receive a special report I've produced in conjunction with hotel marketing firm Vizergy, "Digital Hotel Marketing in a Multiscreen World." While it's targeted specifically at hotel and resort marketers, the lessons apply to just about any business. You can get your free copy of the report here.