Nordstrom's multi-channel e-commerce solution rocks. Here's why.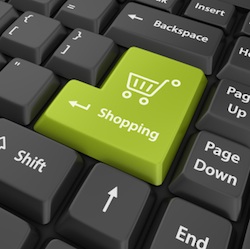 The New York Times recently had a piece about Nordstrom linking its online inventory and physical stores. It's definitely worth the read if you have both physical stores and a web presence for your business. Why? Two reasons:
This is a great idea. By exposing their full inventory – warehouse, stores and Internet – to all customers on all channels, Nordstrom has given its customers a full picture of what's for sale. As the article mentions,


"In September 2009, the company wove in individual stores' inventory to the Web site, so that essentially all of the stores were also acting as warehouses for online.

Results were immediate. The percentage of customers who bought merchandise after searching for an item on the site doubled on the first day, and has stayed there (although, Mr. Nordstrom cautioned, that doubling was from a small base)." [Emphasis mine]

There's a simple truth in business that we all overlook from time-to-time, precisely because it's so obvious: You can't sell what you don't have. Or what your customer thinks you don't have. Nordstrom made it clear what they have and is making a killing with it.

Is it possible that we're still seriously talking about channel conflict?!? Really?!? The Internet, the Web and all that goes along with it has been around for over 15 years. The fact that more businesses aren't doing this is a sure sign that, while the Internet has helped businesses move forward, it hasn't completely penetrated the way every business thinks. What makes me say that? Your customers don't have channel conflict. Ever. Customers use whatever channel suits their needs at a given point in the purchase funnel.
Nordstrom's efforts point the way as a company that's integrating the web fully into its sales efforts. They're putting their customer first – and reaping the rewards. Ask yourself: Are you doing the same?
---
Are you getting enough value out of your small business website? Want to make sure your business makes the most of the local, mobile, social web? thinks helps you understand how to grow your business via the web, every day. Get more than just news. Get understanding. Add thinks to your feed reader today.
And while you're at it, don't forget to follow Tim on Twitter.
Technorati Tags:
business, call-to-action, conversion, conversion rate, conversion rate optimization, E-commerce, e-commerce, ecommerce, internet business, strategy