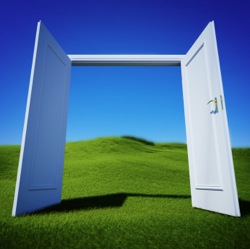 I've heard many technologists over the years explain the way development works:
You can have it fast
You can have it cheap
You can have it good
And you can have any two of the above you like.
Bullsh… er, um… I mean, "Nonsense!"
Now, it's true that it's very difficult to build something — anything really — quickly, inexpensively and well. It's merely very difficult (and to be fair to my friends in development, sometimes it's very, very, very difficult). It may turn out to be impractical. But that doesn't mean it's impossible. It takes exploring every option, questioning every assumption, demanding the very best of yourself (first) and freeing your team to do their very best (second).
Of course, the flip-side is that if you're willing to work very hard and surround yourself with talented people, you can accomplish just about anything. Doing that may not be cheap. And finding and developing talent may not always be fast. But, you can usually get one or the other.
So, the option is yours. You can select from the Fast/Cheap/Good menu (I typically recommend Fast/Good or Fast/Cheap depending on the circumstances, by the way). Or you can work hard and surround yourself with others who want to do the same.
But, in either case, what you are trying to do is almost always possible, no matter what it is. You just have to be willing to work for it. And that's just as true of life as it is of development.
---
Are you getting enough value out of your small business website? Want to make sure your business makes the most of the local, mobile, social web? thinks helps you understand how to grow your business via the web, every day. Get more than just news. Get understanding. Add thinks to your feed reader today.
And while you're at it, don't forget to follow Tim on Twitter.
Tim Peter & Associates helps companies from startups to the Fortune 500 use the web to reach more customers, more effectively every day. Take a look and see how we can help you.
Technorati Tags: inspiration, strategy, success, teamwork