OTA's vs. Brands: OTA's Say Hotel Companies Are Just As Bad for Consumers as… OTA's?
Looking to drive results for your business? Click here to learn more.
---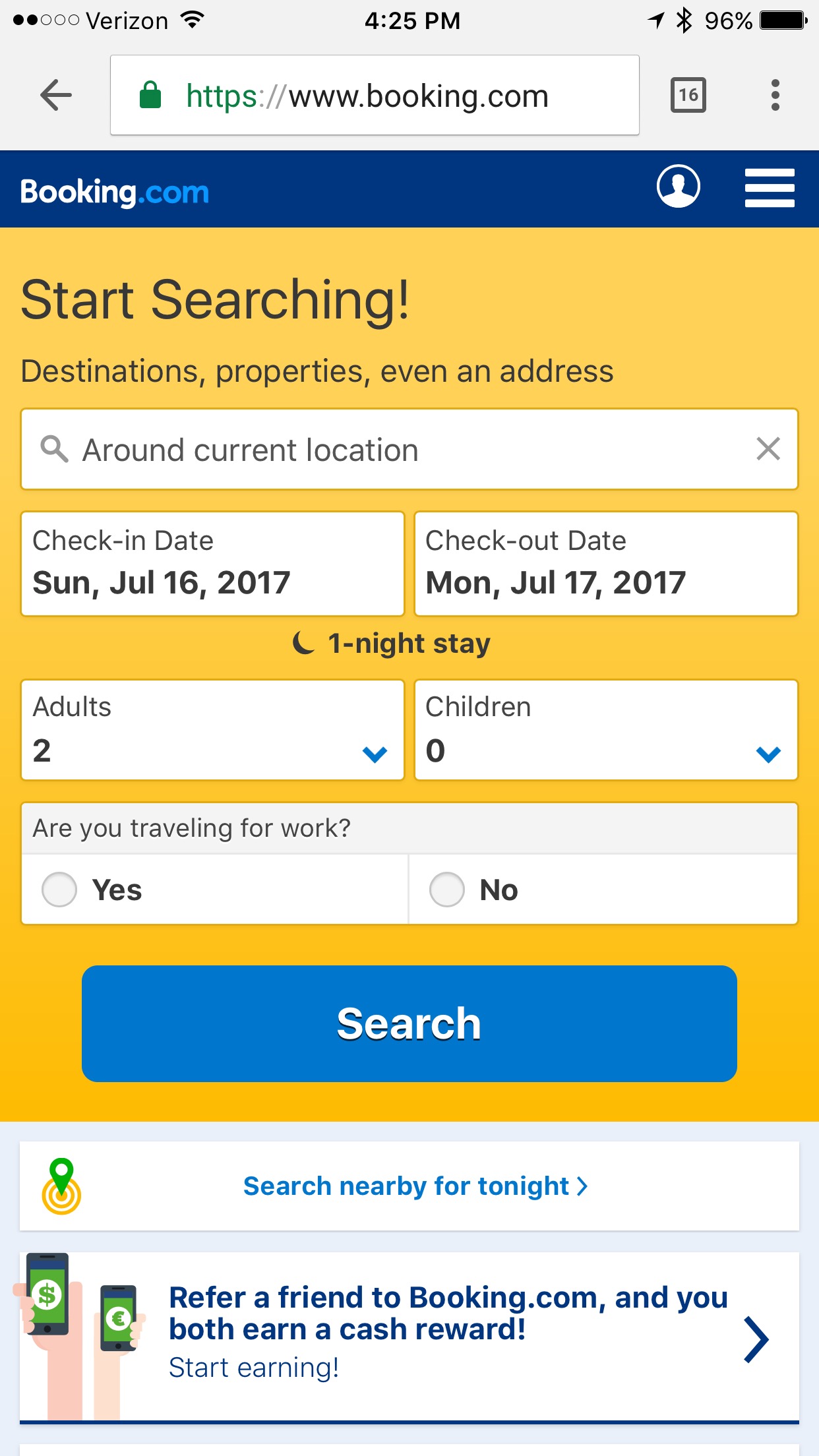 So the battle of OTA's vs. brands just keeps getting weirder. The Travel Trade Association (TTA), which represents Expedia, Priceline, and TripAdvisor (as well as Sabre, Amadeus, Travelport and others[1]) responded to the recent AHLA report claiming OTA's harm consumers by suggesting—and, honest to God, I'm not making this up—that hotel companies are just as bad as they are.
The AHLA report claims that Expedia and Priceline control about 95% of "the online travel market" and that these travel search giants mislead consumers about pricing, availability and a host of other relevant information. The biggest problem from AHLA's point of view is that most guests don't realize how much consolidation has limited the actual number of options available to guests when booking hotels online. The TTA's Stephen Shur acknowledges the point when he tells Tnooz,
"The Federal Trade Commission in a hearing last year testified to Congress that they have no records of consumer complaints on these issues. We checked with the major consumer groups here in the United States, such as Consumers Union, National Consumers League and others, and these issues don't even fall on their radar. The only place you're hearing about hotel booking scams is from the hotel lobby."
Tough to complain about something you don't know exists, though, amirite? (Also, Is it just me or do you love the "hotel lobby" double entendre there? Just me? OK. Moving on…)
Odder still was Shur's choice to highlight the number of brands held by six major hotel chains in the US (Choice, Hilton, Hyatt, IHG, Marriott, and Wyndham) noting that they own 10 or more brands each, with Marriott carrying a whopping 31 brands in its portfolio. Except, here's the thing. They're comparing apples to orangutans. Brands does not equal market share.
So, yes, those 6 chains do each own a whole bunch of brands. But their collective share of global room inventory is less than 30%. Even with consolidation, Marriott's marriage to Starwood granted the combined hotel powerhouse only 8.3% of global room supply. Big, sure. But not outrageously so. And if you add in major players like Accor, Best Western, and Carlson Rezidor to the Big 6 named by Shur, total combined share of rooms climbs all the way up to… 34.8%. Again, that's hardly an anticompetitive distribution when spread across nine separate companies. This data shows the full story:
Chain
Room Count
Room Share
Property Count
Property Share
Owned Properties
% of Properties Owned
Marriott
1,200,000
8.3%
6,161
3.9%
22
0.36%
Hilton
812,000
5.6%
5,400
3.5%
141
2.61%
IHG
767,000
5.3%
5,028
3.2%
8
0.16%
Wyndham
697,607
4.8%
7,923
5.1%
2
0.03%
Choice
516,122
3.6%
6,514
4.2%
0
0.00%
Hyatt
171,000
1.2%
657
0.4%
43
6.54%
STR Hotel Industry Totals
14,500,000
100.0%
156,000
100%
N/A
N/A
Source: All data retrieved from their respective company's 2016 annual report or, when not available, from publicly-stated information. STR data retrieved from STR Hotel Census Database. All data as of July 19, 2017.
Now let's not forget that the two major OTAs also sell pretty much all of these companies' inventory, as well as a hefty chunk of the remaining 65% too. So I don't think they're making the argument they claim to be when criticizing the hotel companies.
The OTA's make a much stronger argument by the way when they cite Phocuswright data showing they outsell hotel brands by only a few billion dollars, controlling 54% of the market compared to suppliers' 46%. Except if two companies really do control 95% of that 54% (or, more simply, 51% of the total), as AHLA claims, that's a big frickin' deal. Here's why.
The vast majority of the hotels within each of these chains are franchised. They don't have to stick with the chain if they don't want to.[2] If you're a hotel owner carrying a flag from one of those 6 large hotel chains and aren't happy with the value you receive from said chain, you have a ton of options available to you. You could dump your current flag and instead:
Switch to your original chains' soft brand(s)
Go to one of the other 5 chains the TTA calls out, either carrying one of their flags or using one of their soft brands
Go to another chain outside that original set of six (Accor, BW, Carlson Rezidor, Magnuson, etc.)
Go to one of their soft brands, or, finally,
Skip the whole thing and fly independent (potentially affiliating with still other soft brands like The Leading Hotels of the World, Preferred, Small Luxury, etc.—or not—as you see fit)
I don't know about you, but that feels like a pretty good set of options for today's hotelier.
On the other hand, if you're unhappy with Expedia, you could sell your inventory on Travelocity instead. Oh… wait. Expedia owns them. OK, how about Orbitz? Nope, Expedia owns them too. Hotels.com? Also Expedia. And so on. The landscape on the Priceline side isn't any better, with Booking.com, Agoda, Kayak, Momondo, and the company's flagship Priceline brand among its guest-facing presence. And these two represent probably 51% of all reservations made online if AHLA's numbers are right.
Hmm… remind me again who's better positioned to harm consumers and hotel operators?
Does any of this automatically prove that the OTA's are evil? Of course not. As I've argued repeatedly, OTA's can represent a reasonable option for reaching guests you're not able to reach on your own.
What it does prove is that the OTA's aren't so great at making an argument about who's the big bad wolf here. Just like your mom probably told you as a kid, the OTA's may find that when they're pointing a finger at the evils of industry consolidation, the rest of their fingers end up pointing right back at themselves.
---
I'd be curious to know how Sabre and Amadeus feel about this approach, given the amount of effort they're putting into wooing major hotel chains as clients for their CRS products. ^Back to article
To be fair, this ignores the challenge of getting out of any existing franchise agreement, which can be onerous. ^Back to article
If you're looking for even more hospitality marketing goodness, you might also want to take a moment to review the slides from Tim's recent seminar, "Digital Marketing Directions: The Key Trends Driving Your Hotel Marketing Next Year" here:
Finally, you will definitely want to check out some of our past coverage of the mobile, local, social web and how to make it work for your hotel, including: