Retailers and Consumer Tracking: One Fatal Mistake to Avoid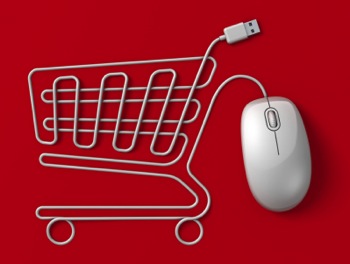 Further blurring the lines between e-commerce and "just plain ol' shopping," The Wall Street Journal's Digits blog today highlights how tracking companies plan to notify in-store shoppers about tracking activities.
Or rather, they will if the retailers agree. As Digits notes:
"Notably, no major retailers or the industry group that represents them signed the code of of conduct. The tracking companies are asking their retail clients to do this, but retailers themselves haven't publicly agreed to post signs in their stores."
Um… yeah. That seems super smart. Or, not, really.
To be fair, the National Retail Foundation apparently wasn't invited to the table (or chose not to attend — the article is unclear on that point):
"Very few [retail] companies have had any involvement with this process," said Mallory Duncan, Senior Vice President and General Counsel. "Our members are still examining it."
Now, I have no idea right now the right mechanism to alert shoppers about tracking activity. But, I do know that alerting customers is the right thing to do.
Period.
Online marketers have dealt with this problem for years. And if we've learned one thing, it's that customers don't buy from you if they don't trust you. Retailers face increasing challenges from e-tailers due to advancements like same-day shipping from Fancy and the rest of the AGFAME cohort (Apple, Google, Amazon, Facebook, Microsoft, plus eBay, Walmart, and others). Don't make it any harder on yourself by ignoring your customers' privacy concerns.
Ultimately, customers will buy from businesses that offer good value and treat them with respect. You absolutely can do both and succeed. And, more to the point, your success depends on offering both.
If you're interested in learning more about the future of e-commerce and marketing via the social, local, mobile web, register to receive a special report I've produced in conjunction with hotel marketing firm Vizergy, "Digital Hotel Marketing in a Multiscreen World." While it's targeted specifically at hotel and resort marketers, the lessons apply to just about any business. You can get your free copy of the report here.
You might also enjoy some of our past coverage of the social, local, mobile web and what it means for your business, including: