Sandy Update (Part 3): 11 Days Later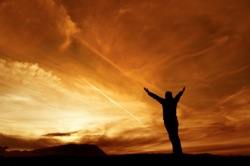 I'm heading back to NJ from a quick Chicago trip. We're slowly getting life back to normal, but the home and office remain without power some 11 days following Superstorm Sandy (current ETA is Monday, November 12). I plan to look at what happened and what I'd do differently the next time early next week.
There will be no podcast again this week, but I'll have a new episode up next Thursday for your listening pleasure.
In the meantime, feel free to check out my prior posts about the storm, It's All About Power and Riding Out the Storm.
And, lastly, I want to thank my clients, friends and family for their continued support as well as thank you for continuing to ask how you can help. I'm lucky to have such support.
---
Normally, I use this space to talk about what we do here at Tim Peter & Associates. But with so many suffering the after-effects of Hurricane Sandy, please visit the American Red Cross and help any way you can.