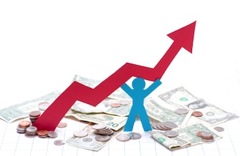 The Atlantic has a great interview with author and, more relevant to the story, bookstore owner Ann Patchett discussing why her new venture succeeded. And there are lots of reasons: good market, strong demand, excellent timing, amazing PR. But I can't help thinking the main reason comes down to this quote:
"Amazon doesn't get to make all the decisions; the people can make them, by choosing how and where they spend their money. If what a bookstore offers matters to you, then shop at a bookstore. If you feel that the experience of reading a book is valuable, then read a book. This is how we change the world: We grab hold of it. We change ourselves." [Emphasis mine]
Just because you want something, won't make it so. You have to work for it.
But, if you really want something and are willing to work for it and are willing to change yourself and what you do? Then very little can stop you.
---
If you can help those dealing with the after-effects of Hurricane Sandy, please visit the American Red Cross.
Want to make sure your business makes the most of the local, mobile, social web? thinks helps you understand how to grow your business via the web, every day. Get more than just news. Get understanding. Add thinks to your feed reader today.
And while you're at it, don't forget to follow Tim on Twitter.
Tim Peter & Associates helps companies from startups to the Fortune 500 use the web to reach more customers, more effectively every day. Take a look and see how we can help you.
Technorati Tags: leadership, strategy, success