The 2013 Thinks Holiday Gift Guide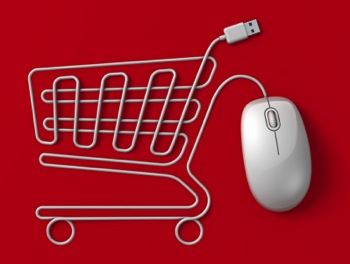 Ho, ho, ho, Big Thinkers! There are only a couple of weeks left to shop for Christmas goodies. And if you're still unsure what to get your favorite business person, here are my favorite items from this past year. Each of the items on this list represents something I bought this past year and found incredibly useful in my work or personal life. I suspect your gift recipients will, too.
We've got three categories of gifts, featuring Business Books, Travel Accessories, and Software Tools, so check out all three for a variety of gift-giving ideas.
Full disclosure: I'm an Amazon affiliate, but otherwise receive no compensation for any of the products listed here; I've bought everything here with my own money over the last 12 months and highly recommend them.
Anyway, on with the list:
3 Business Books Worth Reading
3 Must-Have Travel Accessories
| | |
| --- | --- |
| | My favorite briefcase comes from Thule. Their EnRoute Strut Daypack carries both a 15″ laptop and a 10″ tablet computer (though I carry an iPad mini) in a comfortable, lightweight package that fits in any plane overhead or, when in a pinch, under the seat of you. Given that I'm fairly long-legged, I really appreciate a compact bag that still leaves room for my feet when tucked under the seat in front of me. A great buy. |
| | Want to listen to music while in your hotel room or working out on your back deck? Try the JBL Flip Wireless Bluetooth Speaker. It connects via Bluetooth to your iPhone, iPad, iPod, or Android device and offers really great sound quality, with plenty of bass. I'm a big fan. |
| | Have your loved ones ever had the battery go dead on their iPhone, iPad, or Android phone while traveling and not have access to a power outlet? Yes, I hate those people who monopolize the outlets, too. But, while we're all waiting for airports and Starbuck's to offer more outlets, the Anker® 2nd Gen Astro3 12000mAh Portable Charger Backup External Battery can recharge up to 3 devices simultaneously and carries enough juice to recharge a single device multiple times. And, it weighs less than two-thirds of a pound, so it's easy to travel with. Very, very useful gift. In fact, I'd be happy to get another in my stocking this year. |
3 Awesome Software Tools
Yes, Evernote is free. But you can buy a Premium edition of the software for only $5.00 monthly or $45.00 per year. Premium provides additional storage space, offline access to all notebooks on all devices, collaboration tools, and improved search features. I use Evernote for everything across my Mac, iPad, iPhone, and Nexus 4 (yes, I may need help on the gadget front), and love how productive the Premium edition makes me. Your favorite business-person will love this, too.
Amazon Cloud Player is another "freemium" service. The company will store any MP3 purchases you make at Amazon and up to 250 songs from other sources for free. But, for $24.99 per year, you can upload up to 250,000 songs (!). But that's not the cool part. The cool part is that Amazon makes its player app available for, brace yourself: Macs, PC's, iPhones, iPods, iPads, Android phones, set-top boxes from Sonos, Samsung, and Roku, and in cars from Ford, BMW, and Mini. Whew. So, you no longer have to worry about the amount of storage on whatever device(s) you prefer. Just connect to the cloud and listen for days. I am a huge fan.
Long-time readers of the blog (or those who've read my Guide to Small Business Blogging) know how big a fan I am of MarsEdit from Red Sweater Software. It's a phenomenal tool for bloggers, regardless of your platform. It continually wins awards as the best blogging tool. And it ought to continue. No matter whether your favorite blogger uses WordPress, Squarespace, Tumblr, Blogger or about a dozen other platforms, MarsEdit works as an offline/online editor extraordinaire. And, yes, I wrote this very gift guide post using nothing but MarsEdit. Very, very cool tool. (Mac-only)
I hope these gift ideas give you some direction for your favorite folks this holiday season. And I hope you and your favorite folks have a happy, healthy, and wholly wonderful holiday!
If you're interested in learning more about the future of e-commerce and marketing via the social, local, mobile web, register to receive a special report I've produced in conjunction with hotel marketing firm Vizergy, "Digital Hotel Marketing in a Multiscreen World." While it's targeted specifically at hotel and resort marketers, the lessons apply to just about any business. You can get your free copy of the report here.
You might also enjoy some of our past coverage of the social, local, mobile web and what it means for your business, including: