Five by Five: Thinks Most Popular E-commerce and Internet Marketing Posts 2008-2012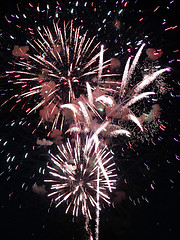 We're beginning to wrap up the year here around Thinks Central. But I don't want to miss an important event: Our anniversary. That's right, Big Thinkers. Your favorite little ol' e-commerce and marketing blog (well, this blog, anyway) is 9 years old this month. Give or take[*].
Over the course of those 9 years, I've published more than 1,750 posts, received some 3,400 comments, received many hundreds of thousands of site visitors and pageviews, and gone through roughly 387 laptops (I may be wrong about that last number).
Anyway, to commemorate this occasion, I thought you might enjoy the 5 most popular posts from each of the last 5 years (2008-2012; I'll have a full list of the most popular posts of 2013 next week). To determine "most popular" posts, I've selected those posts that had significant traffic, better-than-average bounce rate, and large number of social shares. Each post is listed by year and includes its overall rank, too. As a sign of the value of having "legacy" content or "tent-pole" content on your site, many of the oldest posts on the blog continue to gain traffic and, as a result, tend to rank highest in terms of overall traffic. Something to think about as you optimize and enhance your site in 2014.
Without further ado, I offer you The Most Popular Thinks Posts (2008-2012). Enjoy!
Top Posts From 2008
Top Posts from 2009
Top Posts from 2010
Top Posts from 2011
Top Posts from 2012
Well, Big Thinkers, I hope you enjoyed this look back as much as I did. But don't worry. I'm not getting all nostalgic on you. Look forward to more great e-commerce and Internet marketing content tomorrow (and the next day. And the next. And the next…)
If you're interested in learning more about the future of e-commerce and marketing via the social, local, mobile web, register to receive a special report I've produced in conjunction with hotel marketing firm Vizergy, "Digital Hotel Marketing in a Multiscreen World." While it's targeted specifically at hotel and resort marketers, the lessons apply to just about any business. You can get your free copy of the report here.
You might also enjoy some of our past coverage of the social, local, mobile web and what it means for your business, including:
Here's a little history. I originally launched Thinks over on Google's Blogger service, way back in December, 2004 (you can still view the retired old blog here). Back then, I focused less on marketing and business, to avoid any conflicts with my employer. Instead, I posted slightly snarky observations about Web culture, technology, and really anything that caught my interest.
In December, 2005, I moved the blog to a self-hosted WordPress site (the very one you're on today, although I switched hosts in November 2007 when my old hosting company folded its tents and vanished in the middle of the night. No joke. You can read about the aftermath here, if you're interested).
In June, 2006, I launched a second blog, called "TravelStuff," on WordPress.com to catalog developments in the world of online travel distribution and e-commerce (I worked for a hotel company at the time). Much like the original Thinks, I avoided too much direct commentary about the industry to avoid any conflicts of interest. That content evolved into my current "Travel Tuesday" series. Both the original TravelStuff items and new weekly "Travel Tuesday" posts are now hosted within Thinks but you can still view all travel-related content separately via the TravelStuff.TimPeter.com domain.
And, there you have it. The complete history of Tim Peter Thinks in a nutshell. Hope you enjoyed it. And I hope you keep coming back for more in 2014 and beyond.