The 4 Rules of Social Marketing for Hotel Marketers (Travel Tuesday)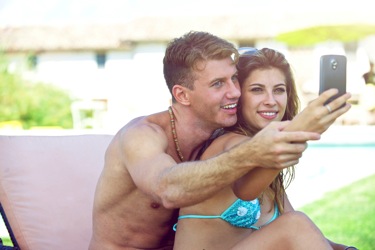 A hotel group recently invited me to talk about how they could use social media more effectively for marketing. Their key question was: "What rules exist in social media for hotel marketers?" I thought you might enjoy finding out some more about that, too.
Based on my experience, 4 rules exist when it comes to social marketing in the hospitality industry (and in most other industries, too). They are:
Social is people. Your guests (or clients, customers, members, or whatever you prefer to call them), have individual needs and concerns. They're busy folks on a mission to solve their problem, not spend a lot of time listening to you. "Social" isn't a channel that you can use to simply shout about yourself. Well, you can. But you won't see any positive results. Instead, you need to listen, understand, and engage with customers in social on their terms. That is, as human beings.
All marketing is social. Broadly, the role of marketing is to connect customers with a solution. And since customers are social by definition, your marketing must be social, too. More specifically, you've probably noticed the increase in ratings and reviews in search results, and the way your competitors make it easy for their guests to share information with their friends and family and fans and followers on Facebook, Pinterest, Twitter, and all the rest. Have you made it easy for your guests to do the same?
Your brand = What you say + what guests experience. Every single guest in your hotel is now, effectively, a professional reviewer. And, as you're likely aware, they're more than happy to share their experiences with those friends and family and fans and followers I just mentioned. As I've noted before, working to increase the quality and quantity of your property's reviews and ratings represents the single most effective way to improve your online marketing.
There are no rules. As Barbossa memorably notes in Pirates of the Caribbean, these are "…more what you'd call 'guidelines' than actual rules." Social media continues to evolve. And your guests' use of social evolves along with it. The "rules" that "everybody knows" today may turn out to be different tomorrow (in fact, I'd bet on it). So, instead, you're best bet is to test and see what works for you to drive the results you need.
Anyway, that's a quick look at what works today. When you get a moment, you can check out the whole presentation here:
If you're interested in learning even more about the future of e-commerce and marketing via the social, local, mobile web, register to receive a special report I've produced in conjunction with hotel marketing firm Vizergy, "Digital Hotel Marketing in a Multiscreen World." While it's targeted specifically at hotel and resort marketers, the lessons apply to just about any business. You can get your free copy of the report here.
And you might also enjoy some of our past coverage of the social, local, mobile web and what it means for your business, including: