The Customer, Man. It's All About the Customer.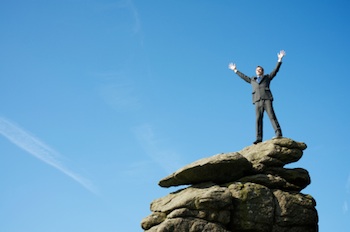 I've been talking a lot this past week about customers and why you must focus your efforts on solving customer problems and how that plays into your budgeting and your pricing and a host of other things.
Oh, who am I kidding? I've been talking for years about that.
Anyway, Forbes highlights IBM's Global CxO Study, which, includes this tasty highlight: "
The study carries irrefutable evidence that we already live in the age of the customer, which we define as 'a 20-year business cycle in which the most successful enterprises will reinvent themselves to systematically understand and serve increasingly powerful customers.'
Search helps customers find what they need when they need it. Social allows customers to hear what others think about your products and services—and to share their thoughts too. Mobile enables customers to do all of these things wherever and whenever they want to.
So, yeah. That's what I'm talking about.
If you're interested in learning more about the future of e-commerce and marketing via the social, local, mobile web, register to receive a special report I've produced in conjunction with hotel marketing firm Vizergy, "Digital Hotel Marketing in a Multiscreen World." While it's targeted specifically at hotel and resort marketers, the lessons apply to just about any business. You can get your free copy of the report here.
You might also enjoy some of our past coverage of the social, local, mobile web and what it means for your business, including: