The Myth of Offline Travelers (Travel Tuesday)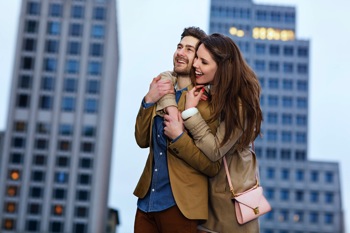 I was speaking to a group at a conference the other day, when a marketing manager from a fairly respected hotel company asked, "Well, this is all fine for online guests. But what about offline customers?"
Offline customers? What are "offline customers"?
With due respect to my new friend (and, yes, names are changed to protect the not-so-innocent), there is no such thing as an "offline" customer. They simply don't exist.
Period.
According to research conducted by Google in the UK and highlighted by Tnooz:
Greater than 90% of online and offline bookers researched online
85% of all travel purchasers have bought travel online "at some point."
This doesn't mean everyone will book online, nor is it likely that most people will book every trip online. What it does mean is that almost all of your customers (>90%) expect to find the information they need online regardless of where they choose to book a given trip.
And, yes, you might want to consider the source of the research before diving in completely. But these numbers have climbed for years. In fact, Pew estimates only 15% of all Americans 18 and over don't use the Internet at all.
By contrast, over 60% of cell phone owners go online using their phone and almost 21% of adult cell owners use their phone as their main way of accessing the Internet.
Now, as I mentioned last week, mobile can drive your booking costs up, but not because mobile's inherently an expensive channel. Customers often struggle to find the information they need on their mobile phone and often struggle to book even when they can find what they need.
Of course, the same can be true for guests on desktop or tablet computers, too. This is by no means a "mobile-only" problem.
Now, out of respect to the marketing manager I talked to the other day, some exceptions may apply. Just don't assume they're the norm. With over 90% of guests researching online prior to booking regardless of where they book, it's a safe bet that you don't have many, if any, offline guests. Instead:
Focus on helping your guests find the information they need online and on mobile devices.
Offer a simple booking process across desktop, tablet, and mobile experiences.
Think "mobile first."
In other words, take care of the 90%, not the 10%. With numbers like these, you don't need to worry about "online" guests or "offline" guests. There's no longer any difference.
If you're interested in learning more about the future of e-commerce and marketing via the social, local, mobile web, register to receive a special report I've produced in conjunction with hotel marketing firm Vizergy, "Digital Hotel Marketing in a Multiscreen World." While it's targeted specifically at hotel and resort marketers, the lessons apply to just about any business. You can get your free copy of the report here.
You might also enjoy some of our past coverage of the social, local, mobile web and what it means for your business, including: