The One Thing You Don't Want to Change in 2013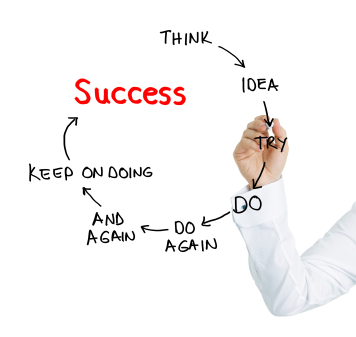 Here's a tip you won't often get: Don't change what you're doing.
You're probably asking, "What is he talking about? Isn't trying new things, learning from your mistakes, and moving from test to test a core part of digital marketing?"
Yes, it is.
And you should do that.
But you should focus your attention on the biggest areas of growth for your business. So forget Facebook's Graph Search for a moment (if you've even started to think about it). Don't worry about "what's next." At least not yet.
It's more important that you pay attention first to the biggest opportunities out there. And until you've mastered those, don't get distracted by items that won't move the needle much.
So what's the biggest area of focus? Search, generally, and Google specifically.
I've mentioned before that more people own mobile phones than own toothbrushes. Well, Google is feeling the pinch from that change. The company has noted that it thinks of itself as a mobile first company (I think you should do the same). They're moving that way because, as they acknowledge, their search advertising business has taken a hit due to the growth of mobile search.
That would scare the hell out of most companies. I know it would scare me.
Of course, Google's not most companies.
For one thing, let's not forget that Google owns a mobile operating system (which, in itself should tell you something about where Big G thinks the market is moving). They also make a popular browser (Chrome) available for desktop and most mobile platforms (I'm running it on my iPhone, for example).
For another, no one's better positioned to take the lead from Google in mobile search. At least not yet, anyway. The big players to watch are, for the moment, Apple (Siri), Facebook (Graph Search), and Yelp. Bing, Yahoo, Amazon, and scores of small app providers lurk just over the horizon, potentially stealing search share from Google and threatening their business model. But Chrome is available (and very popular) on competing mobile platforms. And their new voice search is extraordinary, putting Siri to shame.
Finally, Google+ continues to pick up share, particularly among thought-leaders and influencers. Facebook's Graph Search, by contrast, isn't available to most users yet and remains an unknown. While it's no secret I haven't been the biggest fan of Google+, there's no question Google+ benefits your content marketing and that you likely should use it, whether you want to or not.
In content marketing, mobile, and social, Big G remains at the center of the universe. Which means Google should remain at the center of your digital marketing strategy for 2013, too. Changes are coming in the marketplace. There's no doubt about it. But most of those changes will continue to depend on your content, linked to and shared by your potential customers and the people who influence them. And while it's still true that Google worries about its brand first, the customers it attracts help you grow yours.
So, do the right thing for your brand and your business:
But while you do that, remember that it's Google's world and we just live in it. And until that changes, don't change what you're doing to work well in that world.
Interested in more? Sign up for our free newsletter and get more information on how to build your social, local, mobile marketing strategy.
---
Technorati Tags: 2013 trends, Google, Google Plus, Google+, Google+ Pages, mobile, search, search engine marketing, search engine optimization, sem, seo, strategy