Where are social and mobile heading? 8 things to know (Small Business E-commerce Link Digest)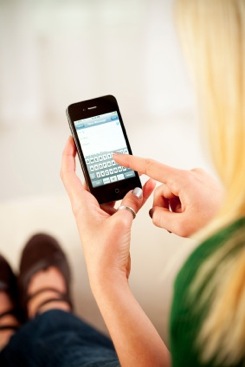 All week I've looked at the intersection of social and mobile, first asking whether "Cyber Monday" will give way to "Mobile Monday" and offering some tips to help you prepare. Then I took a look at why mobile first matters next year. In the interest of balance, I examined the argument against "mobile first" (and why it's wrong) and this week's podcast asked "Is Social Media a Waste of Time?".
As you might imagine, I'm not the only one asking these questions. Here's a great list of additional points of view on where social and mobile are heading in 2013:
Have a great weekend, Big Thinkers. See you back here next week.

---
If you can help those dealing with the after-effects of Hurricane Sandy, please visit the American Red Cross.
Want to make sure your business makes the most of the local, mobile, social web? thinks helps you understand how to grow your business via the web, every day. Get more than just news. Get understanding. Add thinks to your feed reader today.
And while you're at it, don't forget to follow Tim on Twitter.
Tim Peter & Associates helps companies from startups to the Fortune 500 use the web to reach more customers, more effectively every day. Take a look and see how we can help you.