What in the World are Priceline and TripAdvisor Up To? (Travel Tuesday)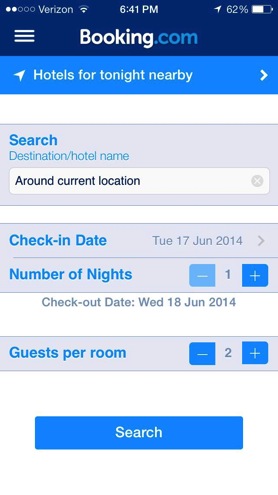 Man, we're entering a weird, wild, wooly environment for hotel marketing and distribution, aren't we? I talked last week about how OTA's want to own your guest every step of the way. But a bunch of things have happened the past week or so — primarily driven by Priceline — that are beginning to reshape the travel distribution market in a big, big way.
The first is the news (mentioned last week), that Priceline bought hotel website/booking engine vendor buuteeq. The second, announced last Friday morning, was Priceline's purchase of OpenTable. And the last — even though it actually occurred a couple of weeks ago (the news didn't get publicized until recently) — is Priceline's purchase of cloud-based property management system vendor HotelNinjas.
Here's a question: What's Priceline up to? Why are they making all these purchases? (OK, so two questions).
A few possibilities emerge:
Diversification. Priceline is looking to decouple its revenues from the OTA side. Rarely a bad idea, of course. Though, as The Motley Fool notes, "Priceline has reported seven straight years of rising profit. Plus, in the last-reported quarter, Priceline's overall bookings showed a 34.2% year-over-year increase." That doesn't make diversification a bad strategic move. Certainly given their market penetration among the chain brands, it's a good idea to look for new growth opportunities. But it's not exactly a smoking gun.
Response to the competition. As many of the articles point out, these responses mirror moves made by TripAdvisor, which bought VacationHomeRentals.com, Niumba, and restaurant booking site La Fourchette (and then replaced OpenTable with La Fourchette), plus launched Instant Bookings and TripConnect to (effectively) offer reservations services to OTA's and chains, and independent hotels, respectively. This idea has some potential… but I don't think its TripAdvisor that Priceline's afraid of. In fact, I think the same facts are driving both Priceline and TripAdvisor's recent activity.
It's a data play. This one I like a lot. I suspect Priceline and TripAdvisor desperately want to get deeper into the customer value chain, gaining increasingly valuable insights into where, when, and why your guests browse, find, book, and stay. I've mentioned many times before that when you own the data, you own the customer. Each of these moves offers Priceline and TripAdvisor a broader look at guest behavior before, during, and post-stay. And that will only help them market to those customers far more effectively. While this is one of my favorite theories, it's not the last on our list. That would be…
The 800-lb. gorilla: Google. Technically, this could be any of the so-called meta-mediaries in travel, including Apple, Facebook, and Microsoft along with Google (I call 'em "AGFAM"). But it's pretty clear Google owns all the necessary pieces to be a real threat to existing intermediaries. It's a real short walk from powering advertising clicks to powering websites (through services like Appetas) to powering booking engines — and easier still when you consider Google's existing partnerships that use Google Wallet for travel reservations. I've argued for some time that Google has most if not all of the pieces in place and I believe Priceline and TripAdvisor are losing some sleep over this notion. If I were them, I'd be shoring up a robust tool set to broaden my appeal to hoteliers, too.
Of course, it's entirely possible that it's a combination of these factors and not just one. But I'd still expect #4 to be an important component of that combination.
You may be thinking, "Great. This is all well and good for Priceline and TripAdvisor. But why should I care?"
I'm glad you asked.
You should care for a few reasons. One is that the deeper intermediaries get into the overall value chain for guests, the better the products and services they're able to offer those guests. If you're a hotel marketer or manager, you need to ensure guests continue to value your offering, expertise, and local market knowledge as part of their consideration set, lest you become a commodity room product. Hotels that fail to differentiate themselves from the crowd risk becoming the lodging equivalent of an airline seat. Many guests value a clear value proposition and something a little different from the norm. Do you want to offer that? Or do you plan to let an intermediary offer your guest alternatives?
Second, the more guests intermediaries serve, the more they're able to function as gatekeepers and, potentially, drive up your cost of distribution. Many hotel groups negotiated less-than-favorable deals with OTA's during the last couple of economic downturns because they needed "feets in sheets" and the OTA's were able to deliver traffic and reservations. I'm not suggesting any specific intermediary is a bad actor; far from it. In fact, I've long argued OTA's and other intermediaries benefit you when they're used in balance with direct business. At the same time, I am suggesting you not cede any more power than is absolutely necessary.
Finally, you can act now to benefit your hotel regardless of how the distribution landscape evolves. Continue to build up your hotel's direct business by offering a high-quality, mobile-aware website. Build your email list to engage directly with guests. And focus on your ratings and reviews to highlight your hotel's strengths.
Priceline, TripAdvisor, and Google have shaken up the distribution landscape in the last few weeks and months. I doubt they're done. I also doubt that Expedia, Yelp, Sabre, Pegasus, and others will stand idly by without providing their own response. What you need to know is that you don't have to stand idly by either. You control your own fate here and can make a difference, right now (and, if you need help, you can always give me a call).
If you're interested in learning even more about the future of e-commerce and marketing via the social, local, mobile web? Register to receive a special report I've produced in conjunction with hotel marketing firm Vizergy, "Digital Hotel Marketing in a Multiscreen World." While it's targeted specifically at hotel and resort marketers, the lessons apply to just about any business. You can get your free copy of the report here.
And, if you're curious about other trends shaping travel marketing, take a look at my recent presentation, called, aptly enough, "Digital Marketing Directions – Exploit the Trends that Shape Travel Marketing":
Finally, you might also enjoy some of our past coverage of the social, local, mobile web and what it means for your business, including: