When Customers Attack: 2 Simple Questions to Avoid Social Media Failure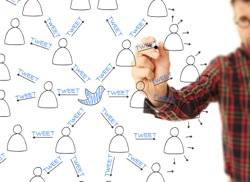 We talked yesterday about the first rule of social marketing. Today we'll look at how that rule works in practice.
As many of you already know, McDonald's thought it would be fun recently to get their customers talking about their experiences with the brand. So they asked their customers to post their memories of the fast food chain on Twitter using the "#McDStories" hash tag.
Yeah. That went well.
Some of the more memorable tweets?
#mcdstories The dude in front of me at the drivethru was so stoned he couldn't find the pull up spot where they cart the food out to you.

— Clark Bacon (@baconwc123) February 7, 2012
McDonald's Pink Slime Defeated By @jamieoliver youtu.be/dCqKl4Q3hW4 @TheYoungTurks @AnaKasparian #McDStories

— Tom Hanc (@tytmedia) February 6, 2012
As much as people choose to make this a spectacular social media fail – and it is – it's worth noting that people saying bad things about McDonald's food isn't new. Or news. Lots of people poke fun at the fast food giant all the time. At least one notable stand-up comedian has virtually built his career around the idea. McDonalds' mistake was giving sanction to a dialogue that's been going on for some time—and paying to promote the conversation on Twitter.
Before you make the same mistake, here are two things to consider:
Is it reasonable to expect customers to say only nice things about you? Or,
Can you give them a specific reason to say only nice things about you?
Since we've already looked at the risks of number 1, let's look at an example of number 2 for a moment.
Ben & Jerry's ice cream launched a micro-site last year designed to raise awareness of World Fair Trade Day. Visitors to the site simply post their tweets from the micro-site, which then uses any remaining characters to promote the cause.
Why does it work?
Well, ignoring for a moment the good will Ben & Jerry's has built up with its customers over the years (and, yes, it surely plays a role), who is going to send a tweet that bashes a company that's promoting a worthwhile cause? Even those with an axe to grind against Ben & Jerry's would come off looking much worse if they high-jacked the brand's initiative the same way as happened to McDonalds.
Additionally, the fit between cause and brand helps a ton; people who truly love Ben & Jerry's typically share (or at a minimum don't mind) its long-held, long-stated values. McDonald's also sells salads, while ice cream remains a fatty, high-calorie food. But one got pummeled and the other praised. Both the brand and the campaign have enough good will to succeed on their own. But, like cookie dough and ice cream, the combination worked even better.
---
Are you getting enough value out of your small business website? Want to make sure your business makes the most of the local, mobile, social web? thinks helps you understand how to grow your business via the web, every day. Get more than just news. Get understanding. Add thinks to your feed reader today.
And while you're at it, don't forget to follow Tim on Twitter.
Tim Peter & Associates helps companies from startups to the Fortune 500 use the web to reach more customers, more effectively every day. Take a look and see how we can help you.
Technorati Tags: F-commerce, Facebook, social, social commerce, social marketing, social media, social search, social strategy, tweets, twitter