Which Social Networks Should Marketers Be Worried About?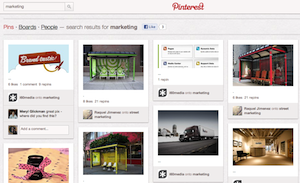 Consider the following social media services:
Facebook
Twitter
LinkedIn
Google+
TripAdvisor
Yelp
Tumblr
Pinterest
Goodreads
Instagram
Foursquare
One of these things is not like the other.
Well, two, actually.
At least two of these sites likely are on the decline. And that definitely affects your marketing for next year.
Which two? And why?
Well, let's take a look. Most of the major social players have either expanded their services (LinkedIn added significant content, Twitter now allows users to post videos and images, TripAdvisor and Yelp recently added functionality to let you book hotels and make restaurant reservations, respectively), been acquired by one of the major AGFAM players (Instagram by Facebook, Goodreads by Amazon), or both (Tumblr and, yes, Yahoo's looking to join the AGFAM-ily). And while I'm not terribly bullish on Google+, I don't think it's going anywhere anytime soon.
By contrast, it's pretty clear to me that Pinterest and Foursquare don't fit this pattern. When you get right down to it, they're not companies. They're features. One lets you collect images and share them with other people. The other lets you tell your friends where you are.
I realize I may be giving these two somewhat short-shrift here. They offer somewhat more functionality than just that. Their problem stems from the fact that, in both cases, it's only "somewhat." According to comScore data, Pinterest's monthly traffic growth has fallen since January and lags the trends seen by Twitter, Tumblr, Yelp, and LinkedIn over the same period. (January and June data available here).
As you begin planning your social media strategies for 2014, take a look at where your customers increasingly spend their time. And look at where you spend yours. While I don't recommend trying to pick winners and losers ahead of time very often, I do recommend you look at which activities continue to drive results for you. And I suspect you'll find Foursquare and Pinterest falling from that list.
Interested in learning more about the future of marketing? Register to receive a special report I've produced in conjunction with hotel marketing firm Vizergy, "Digital Hotel Marketing in a Multiscreen World." While it's targeted specifically at hotel and resort marketers, the lessons apply to just about any business. You can get your free copy of the report here.
And you might also enjoy some of our past coverage of the social, local, mobile web and what it means for your business, including: