Why Attribution Modeling Matters in 2015 (Travel Tuesday)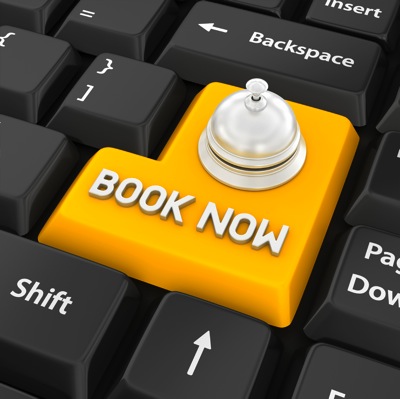 Attribution modeling has become one of the hottest topics in digital marketing and is particularly important for hotel marketers these days. Why? Because OTA's have invested heavily in solving this problem for their businesses. And they're using those insights to build their marketing and distribution plans in earnest.
What is attribution modeling? It's the process of identifying the channels that actually lead to a sale/booking so you can allocate your marketing spend more accurately and effectively. Luxury Daily highlights some of the most common models:
"The last interaction model gives all the credit to the last step, and the first interaction model gives all the credit to the first step, two models that favor expedience over accuracy.

Whereas the linear model gives equal credit to every step of the journey.

Positioned based attribution involves giving 40 percent to both the first and last interaction and splitting the final 20 percent among the remaining steps.

Finally, the time decay model gives credit to the touchpoints closest in time to the final sale. So, although a consumer may have first searched for a property a few weeks back, it will likely be dismissed if multiple steps occurred in the days leading up to a sale."
Building the right attribution model for your hotel takes time, effort, and testing. But you don't need to start from scratch. As The Leading Hotels of the World's Debbie Johnsen notes,
"Of all the models, Ms. Johnsen recommended starting with the time decay model, which attempts to partially address the mystery of what ultimately triggered a sale, while staying practical by giving most credit to the clinchers."
I completely agree (Full disclosure: Debbie and I worked together at Leading a few years back, but I have no connection with the company any longer and it appears we've reached the same conclusion about time decay models independently. Great minds think alike, apparently. At least in this case anyway).
If you're interested in learning more about how it works for your hotel, resort, and poor management company, give me a call. And in the meantime, start pulling together your data about where your sales come from, online and offline. You'll be glad you did.
If you're interested in learning even more about the future of hospitality e-commerce and marketing via the social, local, mobile web, register to receive a special report I've produced in conjunction with hotel marketing firm Vizergy, "Digital Hotel Marketing in a Multiscreen World." Developed specifically at hotel and resort marketers, the lessons can help your business adapt to the changing guest environment. You can get your free copy of the report here.
And, why not take a minute to review the tips from my recent presentation Digital Marketing Directions: Three Trends Shaping 2014 Hospitality Internet Marketing? I've presented this talk to a number of hospitality and travel-related organizations and you might find it valuable for your business, too:
Finally, you might also enjoy some of our past coverage of the social, local, mobile web and what it means for your business, including: