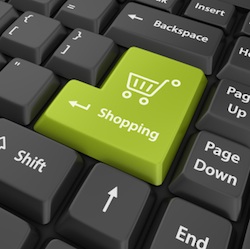 After bashing Four Season's website redesign yesterday, it occurred to me that many of you might be considering a redesign yourself and could use more of a "how-to" than "what-not-to." I'm also assuming you don't have $18 million just lying around doing nothing. So, over the next handful of days, I'm going to look at the good, bad and ugly of website redesigns as well as some tips to help redesign your site more affordably.
Before we begin, though, there's a basic question behind every site redesign, which is, why should you redesign your website (or should you at all, for that matter)?
Actually, there's an easy answer to this. There's only one reason ever to redesign: You redesign your website to make it easier for your customers to do business with you.
Period.
If you're looking at a redesign for any other reason, don't.
Redesigns are expensive propositions. And no matter how effective you are at cutting costs from the process, redesigning a website still takes time and money and resources that often have plenty of other things to do all day long. So if your intent isn't to make it easier for your customers to do business with you, you're almost certainly wasting those resources.
Now, sometimes, redesigns follow other corporate mandates, particularly in large organizations. These include things like rebranding, a new logo or the introduction of a new service offering. And those are all fine. Often those things are beyond your immediate control. But your goal as you go forward is to make the site perform better for your customer.
This isn't just about usability, mind you, though that's a huge part of it. It's about lining up your customer needs with what you want them to do, then making it easy for your customer to do just that.
For instance, if you're in the business of, oh, I don't know, selling luxury hotel reservations online, I would think you'd make your large, lush photos of those luxury hotels clickable. Or pause-able. Pull the visitor in and encourage them to do a.) what they want to do and b.) what you want them to do. It's not one or the other. It's both, together. A site selling widgets must highlight the benefits those widgets provide and encourage the visitor to buy those widgets.
The same holds true if you're not "selling" anything. A non-profit site can highlight the benefits its fundraising offers and a clear call-to-action to collect those donations.
Regardless of your business objectives, your redesign needs to support them. The key is removing obstacles between what the visitor wants and what you want them to do. If your site perfectly supports your business objectives today, you probably don't need to redesign. And if it doesn't, then you're going to want to look first and foremost at how you can make it easier for your customers to do business with you.
---
Are you getting enough value out of your small business website? Want to make sure your business makes the most of the local, mobile, social web? thinks helps you understand how to grow your business via the web, every day. Get more than just news. Get understanding. Add thinks to your feed reader today.
And while you're at it, don't forget to follow Tim on Twitter.
Tim Peter & Associates helps companies from startups to the Fortune 500 use the web to reach more customers, more effectively every day. Take a look and see how we can help you.
Technorati Tags: Design, E-commerce, e-commerce, E-commerce strategy, e-marketing, ecommerce, hosting, integrated marketing, internet business, internet marketing, marketing, marketing best practices, online brand building, online marketing, page design, performance, solutions, strategy, success, web hosting