Is $18 million too much to spend on a website redesign?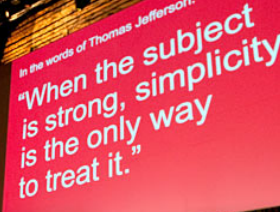 Four Seasons recently updated its website. As Tony Moreno at Usabililty.com notes:
"Overall, it's hard to believe that $18 million dollars was spent to spruce up the site. "
I often talk about easy ways to get an inexpensive, reliable website. But you may not know that I've led million-dollar redesigns of consumer-facing websites for a number of national brands. Most of the time, they've done very well, even when they cost "crazy" amounts of money.
Now, I'm not going to defend Four Seasons here (full disclosure, I used to work for a competitor and have clients with hotels in cities where Four Seasons properties are located). However, I suspect they've done the business-case modeling here and fully expect to recoup the cost of their redesign.
But, by any standard, $18 million is a ridiculous amount of money to spend on a website. It's unclear to me what lift they expected from an $18 million dollar redesign they couldn't get from an $8 million redesign. Where did the money go? And I'm struggling to imagine how anyone, in 2012, spends any money on a new website and fails to meet customer needs so spectacularly.
Building a new website, whether you get it for $18/month or $18 million needs to address your customer needs first, last and always. And there's no question that you can often get more value by spending more. For instance, no simple website builder can deliver the integrated brand and e-commerce experience that a dedicated site can. But before you open up the checkbook, open your eyes and ears, listen to your customers and solve their problems first.
---
Are you getting enough value out of your small business website? Want to make sure your business makes the most of the local, mobile, social web? thinks helps you understand how to grow your business via the web, every day. Get more than just news. Get understanding. Add thinks to your feed reader today.
And while you're at it, don't forget to follow Tim on Twitter.
Tim Peter & Associates helps companies from startups to the Fortune 500 use the web to reach more customers, more effectively every day. Take a look and see how we can help you.
Technorati Tags: Design, E-commerce, e-commerce, e-commerce satisfaction, E-commerce strategy, ecommerce, strategy, success, web hosting