10 Key Posts about Millennials and Mobile: E-commerce Link Digest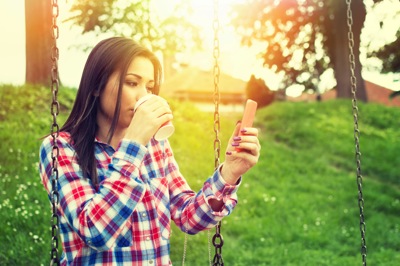 For a long time, I curated a link digest every Friday featuring interesting articles and posts about e-commerce and Internet marketing. And, though it's been a while since my last one, I've gotten a number of emails lately asking me to bring it back. So, without further ado, here's the triumphant return of the Thinks E-commerce and Internet Marketing Link Digest, this week focused heavily on millennials and mobile. Enjoy:
Your customers, from Millennials straight through to Boomers often read email on their mobile phones too. Last week I took a look at growing your email list and its importance as an e-commerce best practice. I also gave a talk to a fantastic audience all about email marketing in an age of mobile and featured the topic as part of my weekly podcast. If you're interested, you can view the slides from the talk below:
If you're interested in learning even more about how customers changing behavior shapes e-commerce and marketing, register to receive a special report I've produced in conjunction with hotel marketing firm Vizergy, "Digital Hotel Marketing in a Multiscreen World." While it's targeted specifically at hotel and resort marketers, the lessons apply to just about any business. You can get your free copy of the report here.
As an FYI, I'm presenting a webinar called Digital Marketing Directions: Key Trends Driving Your Marketing Next Year on Tuesday, September 16. You can read all the details here.
Finally, whether you work with Millennials, Boomers, Gen X, or the Silent Generation, you might also enjoy some of our past coverage of the mobile, local, social web and how to make it work for your business, including: