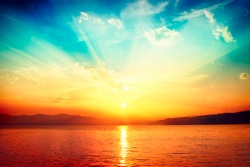 Last week, I spoke to a travel industry group about where they are today and where they're heading tomorrow. Many of the trends facing the travel industry hold true across markets. And as I looked at 2013 (and beyond), three key trends seem to lead all others:
Own the data, own the customer.
Content + context = conversions.
It's all e-commerce.
What do these mean? Well, here's my take, in a hundred words or less:
Own the data, own the customer. You could call this "Big Data." But I prefer to think of it in terms of true customer insights. IBM recently reported that 90% of all the data ever collected occurred in just the last 2 years. That's astonishing. But when you look at who's doing well by their customers' data — providing useful, helpful tools as opposed to just another advertising campaign — it's companies like Google, Walmart, and Apple, using insights to deepen their relationships with customers. If you're looking at "Big Data" only as a way to target customers more effectively, you're slipping further behind those who are using it to help their customers.
Content + context = conversions. Of course, there's nothing wrong with a little extra targeting. The more you know about your customers — and in particular about their specific contexts at any point in the purchase cycle — the more likely you are to close the sale. Customers access your information in many contexts today: Desktop and mobile and tablets. Social and search and display. On-site and offline. Offering messages that answer their questions in their appropriate context will make the difference between conversion and continued shopping.
It's all e-commerce. Finally, consumers' access to information in these many contexts means they're always shopping. I've said it repeatedly, but, your customers no longer go online; they are online. Whether your company's about B2B, B2C, non-profit, for-profit or anywhere in between, you've got to engage with your customers in the ways they're comfortable. And you've got to ask for the sale in every appropriate context.
Customers access what they want to know about your offerings where they want, when they want. How effectively you understand this (Own the data), provide information that's appropriate to your customer's situation (Content + context) and make it easy for them to buy (It's all e-commerce) spells the difference between success in 2013 and failure down the road.
Want to talk more about how these trends apply to your business, drop me a line. I'm happy to help.
If you're interested in learning more about digital marketing, e-commerce and where it's all headed, register to receive a special report I've produced in conjunction with hotel marketing firm Vizergy, "Digital Hotel Marketing in a Multiscreen World." While targeted specifically to the hospitality industry, many of the lessons apply across lines of business. You can get your free copy of the report here.
You might also enjoy some of our past coverage of the social, local, mobile web and what it means for your business, including: