4 New Year's Resolutions for Hotel Marketers (Travel Tuesday)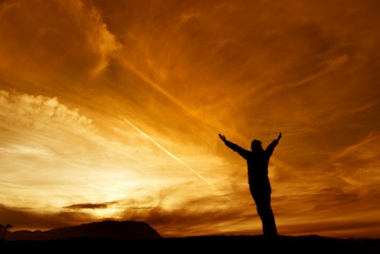 So, here we are, heading into a New Year. Exciting time, isn't it?
Of course, to get the most out of the New Year, it helps to think about new approaches, new plans, to lead towards success. With that in mind, here are 4 New Year's resolutions for hotel marketers worth building on in 2014:
Think Locally. Act Mobile-y
Stop Discounting
Work to Increase Quality Reviews
Develop a Clear Distribution Strategy
Why these four? Let's take a look at each in more detail:
Think Locally. Act Mobile-y
It's time to admit that mobile is here. 90% of guests research online (according to Google), and over half of those use a mobile phone as part of their research process. In fact, it's safe to say that the offline traveler no longer exists.
Google has gotten onboard in a big, big way, improving guest booking via mobile. And guests have begun to value mobile for last-minute bookings.
But there's so much more you can do.
Forward-thinking hotel companies have incorporated mobile into the guests' overall journey. And
Stop Discounting
It seems like I talk about this every year, but there are clear reasons why discounting doesn't work. In an age when your guests can see every price available in your market just by looking at their phone, it's impossible to prevent your competitors from lowering their prices too. I've given a whole talk about the topic of The Transparent Web for the Hotel Industry, which explains why:
Additionally, many markets will see increasing demand during 2014 (according to Smith Travel Research), while overall room count remains relatively steady. That won't be true forever, but this year offers great opportunity to take advantage of the situation.
The key point remains that discounting represents a a race you can't win, leading to lower margins, reduced profits, and dissatisfied guests (which, in turn, lowers margins further, beginning a vicious cycle).
Instead, look to offer your guests value-adds as part of your promotions. Package items like spa treatments or dinner reservations with your room rates to differentiate your offering from your competitors. And embrace upselling as part of your sales and marketing. The idea is to increase revenues from each guest, not lower them. Make that a key component of your 2014 New Year's resolutions to make this a really Happy New Year.
Work to Increase Your Property's Quality Reviews
As I've mentioned many times before, guests care about three things when making a reservation:
Price. What they're going to pay.
Proximity. How close your property is to the other things they'll do in your area.
Quality. The perceived value for the rate they're paying.
And nothing helps them determine quality more than the reviews you receive online. In fact, improving your reviews is the single most effective way to improve your brand's digital marketing . When potential guests see what others say about you, they trust those statements more than if they hear you say it. In psychological terms, it's called a "social proof." But the key point is that hotels with a higher number of favorable reviews actually achieve higher RevPAR than those who don't. So, gaining improved reviews doesn't just make sense. It makes dollars, too.
Develop a Clear Distribution Strategy
Finally, your mobile, social, and revenue management/pricing activities should form part of a clear distribution strategy; product and price you wish to offer potential guests in each channel. The travel distribution landscape is getting really interesting , evolving to include not only brand direct, and traditional and online travel agencies (OTA's), but also meta-search and mapping sites, search and social networks, and ratings and reviews.
Increasing distribution channels, and increasing competition for placement in those channels, work together to drive up the cost of guest acquisition. in both mobile and "traditional" online channels, tactics exist to help you control those costs. But you need to plan precisely how to make that happen.
First, ignore online distribution myths hurting many hotels, then take charge of your overall distribution strategy . It's the right thing to do, and 2014 is the right time to do it.
Conclusion
Obviously, success in 2014 depends on more than just making—and keeping—4 resolutions. A number of trends, like those outlined in this presentation, will help shape the coming year, too:
But, success often depends as much on execution as any strategy. And focusing on what's really important forms the key component of effective execution. So, look to these four New Year's resolutions as the backbone of your focus in 2014. And plan to have a very Happy New Year.
If you're interested in learning even more about the future of e-commerce and marketing via the social, local, mobile web, register to receive a special report I've produced in conjunction with hotel marketing firm Vizergy, "Digital Hotel Marketing in a Multiscreen World." While it's targeted specifically at hotel and resort marketers, the lessons apply to just about any business. You can get your free copy of the report here.
You might also enjoy some of our past coverage of the social, local, mobile web and what it means for your business, including: