5 Hotel Marketing Trends for 2015: Tim Peter in Hotel News Now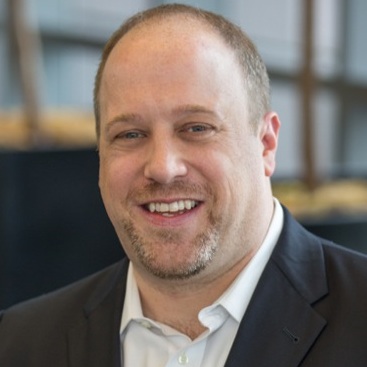 Hotel News Now recently covered Tim's webinar about 5 hotel marketing trends for 2015. Tons of great takeaways in the piece. For instance, here are Tim's thoughts on the state of the industry overall:
We're in the good old days. Right now is as good as we've seen in quite a while and probably as good as we're going to see for quite a while," he said. "Hopefully things will be a little better in 2015, but you never know when the economy is going to turn again, so we really want to take advantage of when things are actually going really well."
On mobile in the research and booking process:
"In reality, your hotels typically house more devices every night than guests. And that has a real impact on what your guests' expectations are all along their find, browse, shop and buy process," [Peter] said.

He said context is important to the connectivity conversation. For instance, hotel marketers need to think about where their guests are when they access information, what is most important to guests within those contexts and how marketers can use that information to drive consumers to book.
On content marketing:
"Peter said marketers need to cut through the clutter and create content that is:

snackable: simple text, easy to read and easily scanned;
shareable: use imagery to convey your brand because images sell; and
sharp: content should be large, bold, clear and should answer customers' questions quickly."
On big data and enabling customer insights:
"Guests are leaving digital footprints. That data is the crown jewels because it gives access to deep customer insights into what your customers really care about," he said…

Peter said marketers should be willing to start small. "This isn't about big data; it's about big questions. What are the things that matter to your guests? What are the questions that they have? And how can you use the data that is created to help them answer those questions and help them make a booking decision?"
There's lots more terrific stuff, too, about understanding context and helping guests throughout the browsing, booking, and stay. Make sure to check out the whole article here.
If you'd like to learn more about these topics, check out this list of The Top 14 Hotel Marketing Posts of 2014 .
Interested in learning even more about the future of hospitality e-commerce and marketing via the social, local, mobile web? You should register to receive a special report I've produced in conjunction with hotel marketing firm Vizergy, "Digital Hotel Marketing in a Multiscreen World." Developed specifically for hotel and resort marketers, the lessons can help your business adapt to the changing guest environment. You can get your free copy of the report here.
And take a moment to review the slides from my recent webinar, "Digital Marketing Directions 2015: Three Key Trends Driving Your Hotel Marketing Next Year" here:
Finally, you might also enjoy some of our past coverage of the social, local, mobile web and what it means for your business, including: