5 Key Questions for Creating a "Test and Learn" Culture
Looking to drive results for your business? Click here to learn more.
---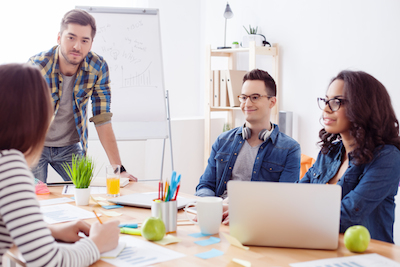 One of the core attributes of an effective digital team is a focus on creating a "test and learn" culture. And what digital marketing experts mean when talking about a "test and learn" culture is one where you put an emphasis on testing your assumptions about your marketing activities, learning from those tests, then doubling down on the areas that work; in other words, "fish where the fishin's good."
To do this successfully, of course, you need data. And it can seem complicated to understand what data is most critical to your business. Yes, we've entered a world of "big data." But you don't need big data. You need your data. And over time, finding the right data and putting it to work to grow your business gets easier. A lot easier. As I've pointed out elsewhere, AI makes big data little.
So don't worry about "big data." Instead focus your energies on the five questions you need to answer to ensure you're well positioned to effectively test your digital marketing activities, learn from those tests, and determine where to focus your efforts:
What are your conversions? What are the actions you want your customers to take? Do you want them to buy on your website or mobile app? Are you in a lead-generation business and want to generate inquiries, contacts, leads or opportunities? Each of these is equally valid. But identifying the conversions that matter to your business provides a key building block for creating a test and learn culture. After all, you can't "test and learn" if you don't know what you're testing against in the first place.
How much are those conversions worth to your business? It's exactly what it sounds like. If you've got an e-commerce site, how much is a typical transaction worth to you? What is your average order or cart value? If you're using lead generation tactics, what's a lead worth to your business? If you don't know the answer to that, think about what a typical customer is worth, then multiply that amount by the rate you convert leads to paying customers. If you don't know the answer to that, start by dividing your new customers added by the number of leads generated each month. If you still don't know the answer, give me a call. I can help you solve this for your business.
Which pages get the most traffic? Again, this is pretty much exactly what it sounds like. Which pages on your site attract the most traffic? Where in your app do customers start? Where do they connect with you on your social presence? Whether your analytics suite calls them landing pages/screens, entry pages, or what-have-you, you're interested in finding out where prospects start their journey on your website or app.
How often do customers reach your conversion page from each of your top entry points? You'll use this data to assign an economic value to each entry page and to determine the potential value each test can deliver. Again, this all becomes part of the key data you'll use to test against and see what's working – or not – in your marketing activities.
What other pages send customers deeper into your purchase funnel? Most analytics tools can tell you how often any given page leads to a specific conversion action. You'll use this data to learn which pages contribute to conversions even if they're not top entry pages.
Armed with the answers to these five questions, you're immediately positioned to improve your digital marketing activities.
For instance, let's imagine you run a mid-sized enterprise software company and that one of your top entry pages leads to a conversion – in this case, submission of a lead form – 10% of the time. If we assume that each lead you convert is worth $100,000 annually to your company, each visitor to your site (or app, whatever) starting on that entry page has a potential value of $10,000 ($100,000 x 10% = $10,000). If the page gets a lot of traffic, you may want to work towards improving that 10% "micro-conversion" rate. By contrast, if the page gets very little traffic, that should lead you towards testing how to get more traffic to the page to begin with. The following graphic illustrates how to approach this for your business: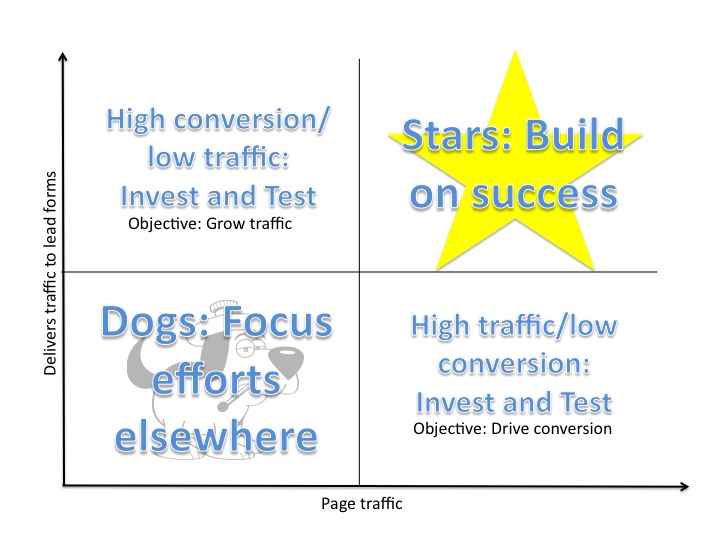 I realize this may sound too good to be true. And in part, you're right; this is a simplified version of a more in-depth approach. It usually takes some work to collect and refine the data necessary to answer each of these 5 questions for each of your top entry pages as well as the top pages leading to conversions. However the most successful marketers tend to follow the Pareto principle — that is putting most of your efforts into the areas that will get you 80% of your return. It's not about following a complicated process; it's about focusing on the areas with the greatest return.
Creating a test and learn culture starts and ends with data. But in the middle it depends on using that data to ask the right questions about your customer needs and generate the greatest return on your efforts. Of course, if you think I'm wrong, there's an easy way to find out: Test my theory. And learn for yourself.
And if you want learn even more about how your customers' changing behavior shapes e-commerce and marketing, be sure and register to receive a special report I've produced in conjunction with hotel marketing firm Vizergy, "Digital Hotel Marketing in a Multiscreen World." While it's targeted specifically at hotel and resort marketers, the lessons apply to just about any business. You can get your free copy of the report here.
You can also check out these slides and video from my recent webinar, "Digital Marketing Directions: Three Key Trends Driving Your Marketing Next Year":
And, if you're looking for still more insights and information to guide your marketing this year, check out some of the best of Thinks here: