6 Key Secrets Every Hotel Marketer Should Know (Travel Tuesday)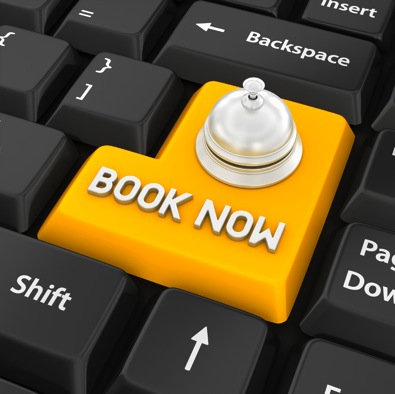 Want to know what separates the best hotel marketers from the also-rans? While there's no one single thing, a few trends have emerged that contribute to success. Here are the 6 key secrets you ought to know for your hotel marketing efforts:
Mobile is here. Now. I've talked — at length — about how big mobile travel really is. And it just keeps getting bigger. Scarcely a day passes without some new bit of data showing how frequently your guests use mobile to search and browse and find and book travel. It's time to take mobile seriously for your business. OTA's have invested significant amounts of money, time, and people into improving their mobile experiences for guests. It's time you do, too.
Millennials have arrived. Ignore them at your own risk. Data shows that millennials will spend more on trips this year than Gen X, increasing their spending almost 20% from last year, and that roughly one out of four millennials are planning more overnight leisure trips for leisure than last year. This doesn't mean that you abandon Boomers or, if they're a big part of your mix, Gen X. Not at all. However, as Jeff Bezos of Amazon recently pointed out, "All businesses need to be young forever. If your customer base ages with you, you're Woolworth's." Consider how often senior executives from the big brands — Marriott, Hilton, Airbnb, Expedia — talk about millennials publicly (hint: Often). Boomers are beginning to age out of the marketplace, while millennials are coming on strong. You need to think about your next generation of travelers now.
Search is getting expensive. Now, don't misunderstand. I'm a huge fan of search marketing. It works well for most hotels to drive traffic and reservations. Unfortunately, for a whole slew of reasons, it's getting increasingly expensive. More hotels use paid search than ever before. OTA's increasingly use paid search to dominate the search results. And, guests have shifted to mobile in a big way — brining with it lower conversion rates and higher acquisition costs. As a result, you're almost certainly seeing increased costs for paid search. A number of approaches exist to improve your booking costs from search. Use these approaches to hold your costs down. And you must also continue to look for additional sources for traffic and reservations beyond search (and you can ask me for help too).
Metasearch will continue to evolve. Sadly, metasearch probably isn't one of the ways to find traffic and reservations — at least not for long. Metasearch isn't a product. It's a feature. Expedia, Booking.com, TripAdvisor, and, yes, Google, can add metasearch features to they're products anytime they choose (and some already have). Metasearch doesn't represent the "Holy Grail" that will break the dominance of OTA's on travel search. Hell, most of the big metasearch companies are owned by the OTA's. Instead, metasearch as a feature represents just the latest step in the long evolution of price transparency in the hospitality space. Use them accordingly, highlighting why guests can expect to get the best rate and, more importantly, the greatest value when booking direct.
Reviews matter. A lot. On the flip side, reviews offer a great way to reach guests and convey your hotel's story. In fact, effectively managing your reviews represents the single best way to improve your digital marketing. Check out the current review landscape: Review volumes are way, way up. Guests continue to value reviews. And management (i.e., your competitors) are getting better at responding to reviews. Again, it's about transparency. Use dedicated review sites such as TripAdvisor, Google+, and Yelp, as well as OTA review management tools to help answer your guest's questions and drive more engaged guests.
Your customer data is better than anyone else's. Despite its age, email marketing remains among the most effective ways to engage with guests. Why? Well, you're talking to a guest who travels, who has stayed with you before, and, as long as you're following best practices for email collection, has agreed that he or she wants to hear from you. Even better, that guest is someone your competitors can't reach as easily. Continue to grow your email list. Focus on testing what works in terms of open rate, click-through, effective rate, and conversion. Then apply what you learn from those tests the next time to improve your overall customer acquisition costs.
The simple fact is, whether you're a single-property owner, management company, or major brand, independent or chain, you can compete with the Big Boys. But only if you're smart about it. Trying to go toe-to-toe with large brands or OTA's, trading blows in the center of the ring, is a terrible strategy. They have more money, people and data than you do. But, you can change the rules, and focus on improving your interactions with guests at every step in the process — regardless of marketing or distribution channel — to highlight your value and your values. Guests increasingly appreciate knowing more about their hosts and how they fit into the community (note the rise of Airbnb, for instance). Use that to your advantage. You may not be able to go toe-to-toe with the OTA's. But the biggest secret of all is that, if you do this well, you won't need to.
Interested in learning even more about the future of e-commerce and marketing via the social, local, mobile web? Register to receive a special report I've produced in conjunction with hotel marketing firm Vizergy, "Digital Hotel Marketing in a Multiscreen World." While it's targeted specifically at hotel and resort marketers, the lessons apply to just about any business. You can get your free copy of the report here.
And, if you're curious about other trends shaping travel marketing, take a look at my recent presentation, called, aptly enough, "Digital Marketing Directions – Exploit the Trends that Shape Travel Marketing":
Finally, you might also enjoy some of our past coverage of the social, local, mobile web and what it means for your business, including: