The Shocking Truth About Millennials and Digital Media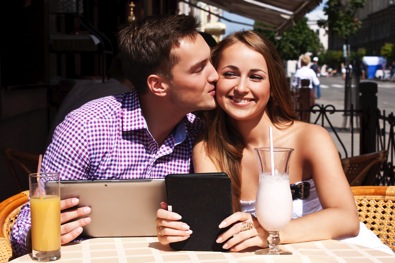 Wow. Talk about burying the lede. Marketing Charts highlights research from Experian that shows how Millennials consume media, and notes the prominence of TV:
"But, Millennials share a common trait with their older counterparts: of the various devices available to them, TV still rules, accounting for the single largest share of their total weekly media time. For Millennials, TV captures about 25 hours of their 67 weekly hours of media time, or about 37% share. "
This data ignores the fact that Millennials consume 32 hours of media weekly using digital technologies. Now, last time I checked 32 hours (digital) is more than 25 hours (TV). Yes, they're using multiple devices to access digital media, but that's besides the point. Truly. Whether a consumer chooses their smartphone, tablet, laptop, or desktop to get on the web, use apps, or watch digital video has much more to do with what's close at hand, not whether they prefer a given device.
And speaking of smartphones:
"Millennials — not surprisingly — are avid smartphone users. On average, Millennial smartphone owners spend roughly 14.5 hours per week using their devices, or more than 2 hours per day. Overall, they account for 41% share of aggregate time that Americans spend with smartphones, despite comprising just 29% of the population."
Even more impressive:
"Some 43% of Millennials access the internet more through their phone than via a computer…"
I mentioned a story in last week's podcast about Jeff Bezos talking to the staffers at the Washington Post, where he shared the following wisdom:
"What has been happening over the last few years can't continue to happen," [Bezos] insisted. "All businesses need to be young forever. If your customer base ages with you, you're Woolworth's.
And, as I noted in the podcast, if you don't know what Woolworth's is, that's the point.
Again, the simple fact is that Millennials spend more time using digital than any other demographic cohort. Millennials spend more time using their smartphones than any other demographic cohort. And Millennials are more likely to use their smartphone as their primary way to access the Internet. We're witnessing a changing of the guard here, folks. It's time to recognize that fact and align your efforts with the changing needs of your customers. Or run the risk of becoming Woolworth's — even if you don't know what that is.
Interested in learning even more about the future of e-commerce and marketing via the social, local, mobile web? Register to receive a special report I've produced in conjunction with hotel marketing firm Vizergy, "Digital Hotel Marketing in a Multiscreen World." While it's targeted specifically at hotel and resort marketers, the lessons apply to just about any business. You can get your free copy of the report here.
Given the popularity of the Travel Tuesday series, you may also want to review the tips in my recent presentation Digital Marketing Directions: Three Trends Shaping 2014 Hospitality Internet Marketing. Again, it was built for a travel audience, but its lessons apply across industries. The full deck is here:
Finally, you might also enjoy some of our past coverage of the social, local, mobile web and what it means for your business, including: