7 Mobile Commerce Must-Reads: the Top Posts from April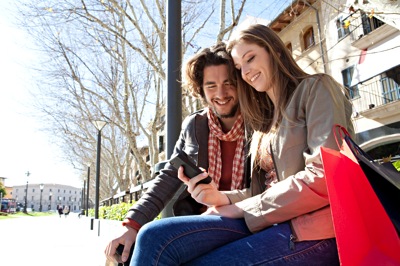 Another month, Big Thinkers, another chance to review the posts you most enjoyed. Without further ado, here are 7 Mobile Commerce Must-Reads: the Top Posts from April. Enjoy:
By far, the biggest post from last month explored "The Big Lie About Mobile Commerce Everyone's Telling Right Now." Very popular read among your fellow Big Thinkers. Be sure to check it out and see why.
Up next, we've got a pair of entries from the E-commerce Link Digest series. The first lists "10 Must-Read E-Commerce, Search, and Mobile Posts" while the second collects "9 Superb Social and Mobile E-Commerce Missives."
One of the biggest news items of last month reported, "Wow! Digital Influenced $1.2 Trillion In-Store Last Year."
Late in the month, we rounded up a number of factors that explained why mobile commerce is here to stay, which enters the list at #4. You'll want to review the whole set. You can also check out Episode 120 of Thinks Out Loud, our weekly e-commerce and digital marketing podcast, which explores "The Coming Mobile E-commerce Backlash — And Why It's Wrong" in more detail.
Speaking of the podcast, Episode 119, "Is This The Death of Google?" examines the search giant's latest business and legal troubles and the threats those introduce to its long-term dominance.
We'll close out this month's list of the top posts with another pair of podcast episodes, starting with Episode 118, "The Mobile-Social Commerce Connection." Given the importance of mobile and social to your business success, you won't want to miss this one.
And, finally, be sure to check out Episode 121 of Thinks Out Loud, which explains "How to Connect Customer Data and Customer Experience."
Well, I don't know about you, but that seems like a great place to wrap up this list of the top posts on Tim Peter Thinks for the past month.
If you liked these, be sure to check out this collection of "9 Amazing Millennial, Mobile and Digital Marketing Columns: the Top Posts from March," our round-up of the top posts from 2014, these "10 Can't Miss Mobile Commerce and Marketing Columns: The Top Posts from February 2015" and these "10 Must-Read Marketing and E-Commerce Missives: The Top Posts from January" too. You'll also want to review the ongoing the E-commerce Link Digest series. They're all worth your time and will help you improve your overall e-commerce and digital marketing results throughout the rest of the year.
If you want to learn even more about how customers changing behavior shapes e-commerce and marketing, be sure an register to receive a special report I've produced in conjunction with hotel marketing firm Vizergy, "Digital Hotel Marketing in a Multiscreen World." While it's targeted specifically at hotel and resort marketers, the lessons apply to just about any business. You can get your free copy of the report here.
Plus, don't miss these slides and video from my recent webinar, "Digital Marketing Directions: Three Key Trends Driving Your Marketing Next Year":
And, finally, you might want to take a look at some of our past coverage of the e-commerce, mobile commerce, and digital marketing overall, including: