A dozen useful content marketing best practices worth reviewing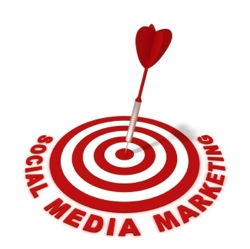 Take a look at these items and think about they have in common:
Posting on your brand's blog
Updating your brand's Facebook page
Sharing an image on Pinterest
Retweeting a fascinating tweet on Twitter
Posting an image to Instagram
Commenting on a Google+ stream
Answer? They're all forms of content marketing, designed to attract likes and links, friends and followers, comments and customers. Regardless of the channels you're using, many of the same principles of content marketing apply. Check out the following articles collected from the Thinks archive and across the web to point you to content marketing success:
Content marketing tips
Crafting a consistent brand story and the content to support it online isn't always easy. But check out the tips above and you may find it's a lot easier than you thought.
---
Are you getting enough value out of your small business website? Want to make sure your business makes the most of the local, mobile, social web? thinks helps you understand how to grow your business via the web, every day. Get more than just news. Get understanding. Add thinks to your feed reader today.
And while you're at it, don't forget to follow Tim on Twitter.
Tim Peter & Associates helps companies from startups to the Fortune 500 use the web to reach more customers, more effectively every day. Take a look and see how we can help you.
Technorati Tags: content, content marketing, content strategy, Facebook, Google, Google +1, Google Plus, Google+, Google+ Pages, integrated marketing, internet marketing, marketing, marketing best practices, Pinterest, social, social marketing, social media, social strategy, Tumblr, tweets, twitter