What Amazon's Mobile Wallet Failure Can Teach You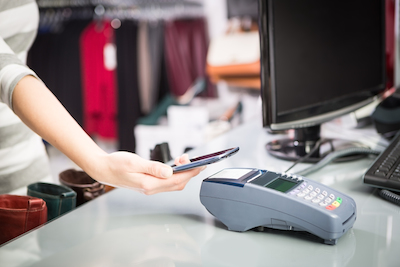 Long-time readers know that I think mobile wallets represent a transformative experience driving e-commerce in 2015 and beyond. Just this week, I took a deep look at exactly why mobile wallets matter and why Google might be buying its way to greater relevance in the space.
So, why then, is Amazon apparently getting out of the game? After all, as the largest e-commerce player, you'd expect them to lead the way, not back away. Is Amazon's mobile wallet failure a sign that there's more smoke here than fire?
Well… I don't think it's that simple. As Mobile Commerce Daily notes:
"Amazon's wallet strategy raised questions about its viability from the beginning, as many retailers consider the e-commerce giant a competitor and therefore would be unlikely to want to participate."
I have no doubt this is true. I also think it downplays an equally important point:
"Amazon's Wallet enabled users to upload card information, display a QR code to debit a gift card or earn rewards and check balances with supported merchants… 'It is now clear that NFC is the way it will go' [according to Tim Sloane, vice president of payments innovations at Mercator Advisory Group]."
Yes, getting merchants on-board matters. A lot. But so does attracting consumers. eMarketer highlights a recent study that shows "…shopping is easier with Apple Pay." As I've said before, mobile and e-commerce go hand-in-hand, literally. Your customers typically have their phone out all the time. Usability ranks as one of the reasons I see Apple Pay (and worthy competitors) as game-changes for mobile commerce. As the study suggests:
"…respondents also reported that Apple Pay was more convenient—with their iPhones in hand most of the time anyway, why not just wave them instead of rummaging for a physical wallet?"
I'd be very surprised if Amazon's getting out of mobile payments for good. I suspect it's far more likely they'll shift strategies and take another run at the mobile wallet space in the future.
It's becoming clear that mobile drives purchases. And mobile wallets will play a key role in improving those numbers further. While it's too soon to say that Amazon is out of the game, both they and Apple have helped demonstrate that customer experience matters. As you're looking at your mobile strategy—whether that involves apps, mobile web, mobile payments, loyalty, or some combination thereof—make sure that you've accounted for your customer's experience too. It's one thing to learn from your mistakes. But it's even better to learn from others.
If you want to learn even more about how customers changing behavior shapes e-commerce and marketing, be sure an register to receive a special report I've produced in conjunction with hotel marketing firm Vizergy, "Digital Hotel Marketing in a Multiscreen World." While it's targeted specifically at hotel and resort marketers, the lessons apply to just about any business. You can get your free copy of the report here.
You can also check out these slides and video from my recent webinar, "Digital Marketing Directions: Three Key Trends Driving Your Marketing Next Year":
And, finally, you might want to take a look at some of our past coverage of the e-commerce, mobile commerce, and digital marketing overall, including: