The Big Lie About Mobile Commerce Everyone's Telling Right Now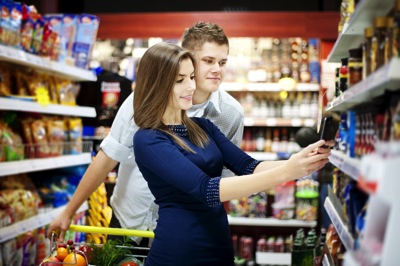 Ugh. Are we really doing this again? Every so often, just as significant shifts start to occur among consumers, someone comes along to tell you, "move along, nothing to see here." It happens again and again and again. Just before e-commerce really took off in the mid-90's Newsweek's Clifford Stoll explained why the web would not offer nirvana (my favorite line: "…how come my local mall does more business in an afternoon than the entire Internet handles in a month?" Anyone notice that the local mall is fighting for its life right now?). It happened again with social in the the very early years of this decade as "social media fatigue" set in. Or, as Malcolm Gladwell noted, "Social media is still not a big deal." Then Facebook went and made $2.94 billion in profit (To be fair to Gladwell, he was really debating the benefits and costs of social media during the "Arab Spring" of 2010-2011. But several scholarly reviews suggest social media played a significant role there, too).
And, now, we're starting to see the same big lie about mobile commerce. For instance, our good friends at eMarketer share some data from comScore, stating "Despite Time Spent, Mobile Still Grabs Minute Share of Retail Dollars". Here's the best quote:
"…research released last month by comScore illustrates mobile's sliver of the overall digital retail dollar pie.

According to the study, smartphones and tablets accounted for 60% of time spent engaging with digital retail content in Q4 2014, vs. 40% for desktop. However, there was a 47% monetization gap between the two, with desktop taking 87% of digital retail dollars, leaving mobile to account for just 13% of the total $82.8 billion US retail ecommerce sales in the final quarter of last year."
First, 13% of $82.8 billion is roughly 10.8 billion dollars. So, y'know, that's not exactly a terrible number. Second, don't forget that digital influenced some $1.2 trillion in retail sales last year alone. And, since comScore's numbers flatly state that 60% of time engaging with digital happened on smartphones and tablets, it seems highly likely a healthy chunk of that influence comes from mobile. Even if we allocate "only" 13% of the benefit to mobile, that's still $156 billion on top of the $10.8 directly attributed. Heck, even in the Facebook earnings I mentioned earlier, 69% of their revenues in Q4 came from mobile users.
This kind of fuzzy-headed thinking about mobile's "sliver of the overall digital retail dollar pie" abounds right now.
In another study eMarketer cites, you'll find this gem:
"In a September 2014 Annalect survey of US smartphone users ages 19 to 33, 40% said they use their smartphones "to make an actual purchase," vs. 65% doing so via computer."
Jeez, only 40%. How will we ever survive?
Remember, mobile commerce didn't exist at all 8 years ago. And Millennials — who also had limited influence as a market segment during that same period — will outnumber Baby Boomers by the end of this year (Actually, that's the conservative estimate. US Census data says they actually overtook Boomers in 2012. But, whatever. It's "only" 40% <eyeroll>).
You'll pardon the snark (I hope). That doesn't tend to be my style.
As Bill Gates wrote in his book "The Road Ahead,"
"We always overestimate the change that will occur in the next two years and underestimate the change that will occur in the next ten."
Now, Bill Gates has been on the forefront of a couple of huge shifts in consumer behavior during the course of his career and, notably, missed a couple of others. And it's tough to say whether we're two years away or 10. But my money's on two. Or fewer. Why? Both for the reasons I mentioned above as well as others I've addressed here on the blog a time or two.
Gates concludes his thought about predicting consumer change by saying, "Don't be lulled into inaction." When it comes to mobile commerce, that's really good advice. And that's no lie.
Do you want learn even more about how your customers' changing behavior shapes e-commerce and marketing? Be sure an register to receive a special report I've produced in conjunction with hotel marketing firm Vizergy, "Digital Hotel Marketing in a Multiscreen World." While it's targeted specifically at hotel and resort marketers, the lessons apply to just about any business. You can get your free copy of the report here.
You can also check out these slides I had the pleasure of speaking to a great audience yesterday about how to lead digital transformation within large organizations (a topic we've been talking about a fair bit lately). Here are the slides for your reference:
x
And, finally, you might want to take a look at some of our past coverage of the e-commerce, mobile commerce, and digital marketing overall, including: