Why Mobile Matters for Hotel Marketing (Travel Tuesday)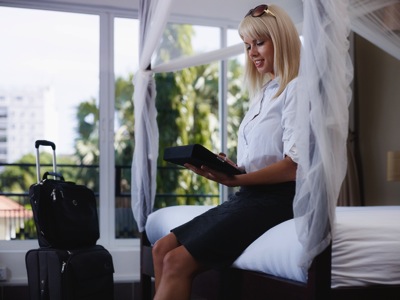 As mentioned yesterday, lots of folks are lying to you about how large a role plays in e-commerce. Well, in travel, the numbers are even more staggering. There's data showing that 25% of all "digital consumer travel transactions" happen on mobile, according to Criteo (and reported by Skift).
Last July Nucleus released data showing a 200% YOY growth in mobile travel bookings and those numbers continue to climb. And as far back as last February, we were arguing in a post called "It's Time You Take Mobile Seriously. Here's Why" about the size of the mobile market:
"…roughly 90% of all guests researched their travel options online at some point, and half of those conducted some of their research on a mobile device, according to two separate Google studies."
Seems pretty convincing to me.
Of course, the mobile story is not all sunshine and rainbows, I'm afraid. For instance, mobile can drive up your cost of reservations. Fortunately, I've rounded up four ways to prevent increased mobile reservations costs, including improving your website content, increasing your phone conversion rate, and looking at up-selling/cross-selling to drive up the revenue you receive per stay.
But, in any case, the point remains: Mobile's here to stay. Don't fall for the mobile backlash or anyone who says this is just "a passing fad." Or, be prepared for even more staggering numbers that leave you in the dust.
And if you want to learn even more about how customers changing behavior shapes e-commerce and marketing, be sure an register to receive a special report I've produced in conjunction with hotel marketing firm Vizergy, "Digital Hotel Marketing in a Multiscreen World." While it's targeted specifically at hotel and resort marketers, the lessons apply to just about any business. You can get your free copy of the report here.
You might also want to take a moment to review the slides from my recent webinar, "Digital Marketing Directions 2015: Three Key Trends Driving Your Hotel Marketing Next Year" here:
Finally, you might also want to check out some of our past coverage of the mobile, local, social web and how to make it work for your business, including: