Build a better blog: 7 tips from top marketers (Small Business E-commerce Link Digest – January 13, 2012)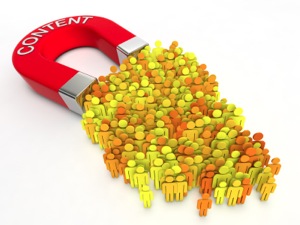 Getting customers to care about your business often depends upon the quality of your content. And I know of few better ways to build a committed community of customers than with a great blog. In fact, my guide on how to build your small business blog remains one of the most popular parts of this site.
But what if you want more? What if you're ready to move past the basics? Over the coming weeks, I'm going to look at building a better blog in more detail. But to get you started, check out these 7 tips for improving your content—and improving your marketing:
Enjoy the list, Big Thinkers. And look forward to more in the coming days.
---
Are you getting enough value out of your small business website? Want to make sure your business makes the most of the local, mobile, social web? thinks helps you understand how to grow your business via the web, every day. Get more than just news. Get understanding. Add thinks to your feed reader today.
And while you're at it, don't forget to follow Tim on Twitter.
Tim Peter & Associates helps companies from startups to the Fortune 500 use the web to reach more customers, more effectively every day. Take a look and see how we can help you.
Technorati Tags: blogging, blogs, content, content marketing, content strategy, integrated marketing, internet marketing, marketing, marketing best practices, online brand building, online marketing