CEO Darren Huston from Priceline Explains Why Driving Brand Value Matters (Travel Tuesday)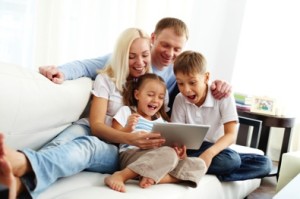 Skift has a fascinating interview with Darren Huston that covers a range of topics. But the one that really got my attention revolved around his views of metasearch. It's not every day that Priceline explains why driving brand value matters and it's well worth your time. Here's the first quote that leapt off the screen:
"Huston is fairly dismissive of price-driven metasearch in general and the now-you-see-it, now-you-don't pricing games that are endemic to lot of metasearch sites."
He continues:
"We'd like to win not through constantly buying customers, but more creating experiences that customers want to have. That's been the belief. I think that across the [Priceline] Group we believe in creating great products that people actually want to use and great customer experiences. That will, at the end of the day, carry the day. That's a more valuable way to create a long term sustainable business than being in the market every year having to re-buy your customers."
And, just to underscore that point, he adds:
"We like selling experience versus selling things. We also believe there's a large body of customers who are looking for value more than just saving a dollar on a hotel room."
Now, remember, this is Priceline, a company originally founded on the idea of travelers naming their own price, a company that owns Booking.com. And here's the CEO suggesting that the real opportunity isn't in competing on price; it's about competing on value. Funny, I feel like I've heard that somewhere before. Oh… right. That was me. As noted recently:
"The simple reality is that "beating" the OTA's isn't about fancy booking engines, clever marketing campaigns, or shrewd distribution agreements. It's about meeting and exceeding guest expectations, using technology to forge meaningful relationships, and enlisting guests in the process of telling your brand story to their friends and family.

In other words, it's about hospitality."
You really should check out the whole interview when you get a chance (for instance, his responses about OpenTable were really interesting, too). And you might also want to check out the both the 6 winning travel marketing posts: the top hospitality marketing posts from January and the top 14 hotel marketing posts of 2014, for more insights into how to build and promote your hotel's value to guests.
Interested in learning even more about the future of hospitality e-commerce and marketing via the social, local, mobile web? You should register to receive a special report I've produced in conjunction with hotel marketing firm Vizergy, "Digital Hotel Marketing in a Multiscreen World." Developed specifically for hotel and resort marketers, the lessons can help your business adapt to the changing guest environment. You can get your free copy of the report here.
And take a moment to review the slides from my recent webinar, "Digital Marketing Directions 2015: Three Key Trends Driving Your Hotel Marketing Next Year" here:
Finally, you might also enjoy some of our past coverage of the social, local, mobile web and what it means for your business, including: