How Digital Helps You Answer Your Guest Questions Post-COVID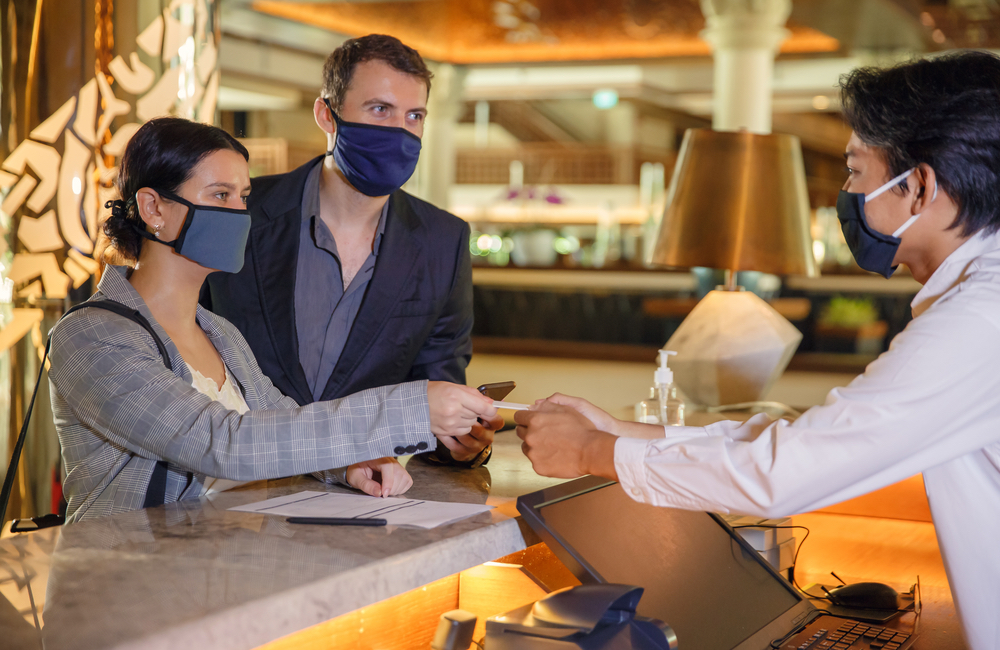 In a column for Hotel News Now at the start of the COVID-19 pandemic, I talked about how you can use digital to do the heavy lifting for your property. With so much uncertainty, you must use digital effectively to answer guest questions. But given all the changes we've seen in the months since COVID started, it's entirely fair for you to say, "Great, how do you do that in practice? How do you do it now?"
The key is to use digital:
To gather data about what's important to guests
To create helpful content that attracts interest and action among potential travelers.
As my friend Mark Schaefer says in his brilliant, incredibly useful "Pandemic Business Strategy Playbook," "If you're not absolutely relevant to the world as it is right now, simply putting your business online… isn't going to help the situation." He's also fond of saying, "Don't lend a hand. Be a hand." And, let's be real, hospitality knows — or should know — how to be a hand more than any other industry. The current moment demands that hoteliers and hospitality marketers be that hand — and focus ruthlessly on offering relevant support to guests.
Digital Tools Hotels Can Use to Understand Guest Questions
So what's most relevant to guests right now? What are their biggest concerns around travel at the moment? It shouldn't surprise you that your guests are not asking questions like "where is the best beach vacation?" Their concerns rightly focus on health, safety, cost, and flexibility more than anything.
How do I know this? The way guests use digital in their lives tells us. Simple, low cost (and sometimes free) tools like Google Ads Keyword tool, AnswerThePublic, BuzzSumo, and SocialMention help your marketing team stay up to date on the questions your guests have. For instance, we're seeing significant interest in queries like "countries open for tourism," "coronavirus travel restrictions by state," and "hotels near me cheap."
As of this writing, terms in the set we're watching have hit their highest levels since mid-March. There has been massive growth in terms related to "travel insurance covid" and "hotel refund coronavirus." As much as I rant about the risks Google poses to the travel industry generally — and believe me, I will rant again — the data they make available provides crucial insights to help you understand guest desires. Of course your guests also want a great experience at a fun destination. They also need reassurance that they're not going to get sick while enjoying their trip. And most hotels aren't doing enough to provide that reassurance on their websites and social media pages.
How Hotels Can Answer Guest Questions
The worries your guests have right now — and the content they need to address those worries — can be largely grouped around a small handful of concerns:
Safety. Are there any travel bans or advisories in place for your market? Are COVID-19 cases falling or rising in your community? Provide information or link to public health resources that help guests understand and navigate the current situation in your market. Highlight how you're sanitizing and disinfecting surfaces in your guest rooms and public spaces. Help guests see that they can travel to your destination and property safely — assuming of course that it is safe for them to do so — and you'll improve the likelihood that they will.
Money. With unemployment at or near record highs — and true recovery still sometime in the future — your guests are keeping an eye on their expenses. That along with restrictions on travel are forcing many guests to stay closer to home. That's key to why I recommend a "backyard and bundle" approach to marketing your hotel right now. Start by creating packages that emphasize value without explicitly cutting rate. Look at offering value-adds such as "3-for-2 night" or "4-for-3 night" stays with resort, restaurant and F&B credits, or partnering with others in your market to create packages that provide guests great value no matter what they have to spend. Then, make sure you promote those packages with content on your website and social media presence. Chain properties must work with your regional and corporate marketing teams to promote these packages and to encourage direct bookings.
Flexibility. Just like you, guests face massive uncertainty in their lives at the moment. Address their concerns. Make your cancel and refund policies clear and, ideally, flexible to increase guest interest in your hotel. But also look for ways to drive new business from guests whose prior travel plans no longer make sense during a pandemic. For instance, many couples have been forced to alter wedding or honeymoon plans. International travelers can't choose their preferred destination. Think about ways you can accommodate these needs — "work from anywhere" and "wedding rescue" packages, anyone? — and then promote those as distinct offerings to attract potential travelers to your property.
Conclusion: How Digital Tools Can Help You Answer Guest Questions
We're now months into the pandemic and its related shutdowns and there's still a lot we don't know. We need to expect that we will continue to cope with COVID well into 2021; uncertainty is the "new normal." As a result, guest behaviors will continue to shift rapidly in response to news about the virus.
But your marketing team can utilize simple, low cost digital tools to stay up to date on the questions your guests have. And your team can use those insights to provide clear answers to those guest questions — and drive guest interest in your property. Do you want digital to do your heavy lifting and help your property survive these trying times? Then you have to let it do its job for your property. And, more importantly, for your guests.
 
A version of this post originally appeared on Hotel News Now as "Digital tools help answer guests' post-COVID questions." For more insights into how hotel marketers can manage the COVID era, check out these Coronavirus & COVID-19 resources from Tim Peter & Associates.