Facebook Etiquette: 4 Social Media Marketing Mistakes to Avoid by Megan Totka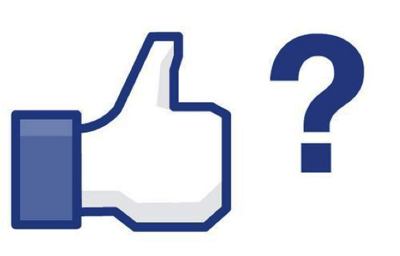 Facebook marketing can be a tricky beast. As a business, you want Facebook engagement to translate to sales—but you don't want to come off as pushy. There's also the social aspect to consider, the need to be approachable and personal.
While there's no magic formula for the right approach to Facebook marketing, remember two things:
Proper Facebook etiquette tips will help you boost engagement by not turning people off about your Facebook page, your message, or your entire brand
What is "proper Facebook etiquette"? Glad you asked.
Don't Ask For "Likes" on Your Posts
The Facebook "Like" button has become something of a holy grail for some marketers. Get enough "likes" on your post, the idea seems to be, and you'll magically go viral. Your fan base will explode. Money will start pouring in. That's why you'll find plenty of social media marketing advice out there telling you to ask for the like.
The problem with this strategy is that everyone knows it's a strategy. There are massive numbers of posts on business Facebook pages out there starting with, "Like this post if you…" And while your likes may start to add up, those numbers aren't going to convert to dollars.
It's better to write fantastic content that people "Like" because… well, they actually like it. You may end up with smaller numbers next to your thumbs-up, but they'll reflect a true, organic level of engagement that's more likely to go viral because people are actually interested in what you have to say.
Don't Clog Up Your Fans' News Feeds
There's a difference between actively posting and over-posting. You want to maintain a social media presence, but you don't want to post so often that people see nothing but your company in their news feeds. That's a fast way to get your page un-liked.
Instead, opt for quality posts over quantity. Make sure that when you post something to Facebook, it will add value for your followers in some way. The same advice applies for when you're using hashtags on Facebook—post them strategically and sparingly.
Don't Patronize Your Audience
Talking down to your Facebook followers is a sure path to disengagement. For some great examples on what not to do, check out the Condescending Corporate Brand Page, a parody Facebook business page that gathers, posts, and comments (sarcastically) on social media blunders from big corporations.
Along the same lines, avoid the appearance of capitalizing on national or global tragedies by not posting about your "sympathy" or "thoughts and prayers" on Facebook. It's better to either completely avoid the mention on your business page (save it for your personal page), or instead of thin sentiments of sympathy, post a link that gives your audience a way to help, such as donations or official support websites.
Don't Say "Thanks"
This isn't to say you shouldn't show gratitude to your audience for engaging with you. Rather, it means that when people take the time to offer thoughtful comments or suggestions, it's dismissive and rude to respond with a single word. Just saying "thanks" makes it seem like you're too important to bother thinking about their comment.
When you take the few extra seconds to offer a personal response to commenters on your Facebook page, you're creating fans for life. So don't simply go down the list and click "Like" next to your comments, or add "thanks, everyone" at the end—engage your audience, and keep them coming back for more.
If you're interested in learning more about the future of marketing on the social, local, mobile web, register to receive a special report I've produced in conjunction with hotel marketing firm Vizergy, "Digital Hotel Marketing in a Multiscreen World." While it's targeted specifically at hotel and resort marketers, the lessons apply to just about any business. You can get your free copy of the report here.
You might also enjoy some of our past coverage of the social, local, mobile web and what it means for your business, including:
About the Author:
Megan Totka is the Chief Editor for
ChamberofCommerce.com
. She specializes on the topic of small business tips and resources. ChamberofCommerce.com helps small businesses grow their business on the web and facilitates connectivity between local businesses and more than 7,000 Chambers of Commerce worldwide.
Image credit: Image courtesy of birgerking via Flickr. Used under a Creative Commons Attribution 2.0 Generic license.