Mind Your "P's and Q's" (Updated August, 2018)
Kelly McGuire and Breffni Noone have a great piece over on Tnooz about the role of ratings and reviews for consumers making a decision of where to stay.
As you might imagine, they found that ratings play a pretty big role. But what might surprise you is that, in some cases, ratings and reviews matter more than price. This is very consistent with research I conducted a few years back and that I use as part of my "P's & Q's" model for evaluating hotel marketing activities.
The "P's & Q's" model illustrates guests' focus on three areas when they're making a reservation decision:
Price
Proximity
Quality
Qualities (i.e., the amenities and other attributes your property offers)
And I usually represent the model as a Pareto chart like this: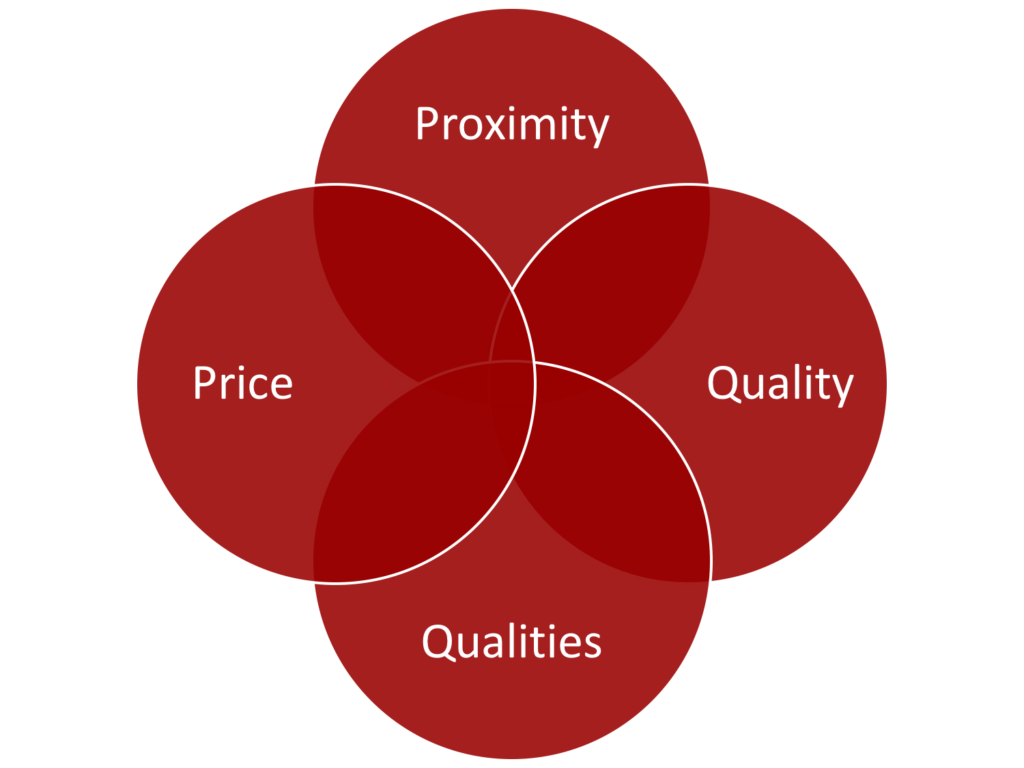 I've spoken about this at length in the past:
To summarize, what guests really want when they're making a reservation decision is value. Value, of course, is often overused and under-defined. What the team and I do with the "P's & Q's" model is attempt to define value for different types of guests based on their needs for a given trip. What changes in each version of the model is how those attributes overlap.
Some guests just want a room close to their business meeting within their per diem, in which case they're driven by proximity and price. Some can only afford a certain rate and are willing to drive a little to get better quality. And, even in today's economy, some want luxury regardless of price. You get the idea.
Google clearly places a premium on proximity based on the weightings in their new "Location Score." But they clearly also care about ratings and reviews too.
The point is that ratings and reviews play a huge role in helping guests determine the quality of the properties they're evaluating—and as a result, play a huge role in determining the value those properties offer.
In any case, Kelly McGuire and Breffni Noone's research offers an excellent overview on how ratings and reviews influence your guests' view of your property's quality and is well worth your time.
If you'd like to learn more about our "P's & Q's" model and how we use it to help hotels drive more business, give me a call at 201-305-0055.
And if you're interested in learning more about travel marketing and where it's going—as well as lessons that apply to a host of other industries—register to receive a special report I've produced in conjunction with hotel marketing firm Vizergy, "Digital Hotel Marketing in a Multiscreen World." You can get your free copy of the report here.
You might also enjoy some of our past coverage of these changes in the marketplace, including: