Grow, baby, grow. Your traffic and your business. (Small Business E-Commerce Link Digest – 3/13/2009)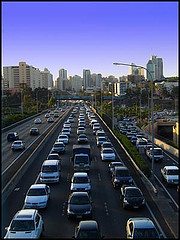 Think you can't get more traffic in this economy? Sure, the ad market is in free-fall. Who cares? Let that be your competition's problem. You can find ways to grow traffic to your blog, your site and your business. Here's how.
So, what are you waiting for? Go out there and get yourself some traffic.
Think I'm nuts? Did I forget something? Tell us about it in the comments.
---
Are you getting enough value out of your small business website? Want to make sure your business makes the most of the local, mobile, social web? thinks helps you understand how to grow your business via the web, every day. Get more than just news. Get understanding. Add thinks to your feed reader today.
And while you're at it, don't forget to follow me on Twitter.
Image credit: Burning Image via Flickr using Creative Commons Attribution 2.0 Generic.
Technorati Tags:
email marketing, call-to-action, e-marketing, landing page design, landing page optimization, marketing, online marketing, ppc marketing, page design