Guest post: 5 Reasons Why Every SMB Should Have Online Video in 2011 by Jackie Codair
Today's guest post is brought to you by Jackie Codair, who does outbound marketing for
Brightcove
. When not in the office, Jackie enjoys spending time outdoors with her energetic Australian Shepherd. If it's just too cold to leave the house, she enjoys baking or curling up with a fabulous book and a Chai Tea Latte.
Jackie offers a few reasons why video is so important to have on your business' website in 2011 and tells how you can start a free trial at Brightcove today.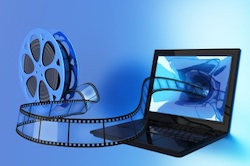 It will come as no shock that now, more than ever, it is important for small and medium businesses to establish a strong web presence in order to stay afloat amidst the competition of big businesses. Just having a website, however, no longer amounts to a powerful web presence. Online video is an essential tool to set your small business apart in 2011.
Leading online OVP's, such as Brightcove, significantly cut start-up costs, reduce total cost of ownership and offer advanced functionality that makes it easy to fully customize the player experience so that it cleanly integrates with your branded destinations and sites.
---
Are you getting enough value out of your small business website? Want to make sure your business makes the most of the local, mobile, social web? thinks helps you understand how to grow your business via the web, every day. Get more than just news. Get understanding. Add thinks to your feed reader today.
And while you're at it, don't forget to follow Tim on Twitter.
Technorati Tags:
e-commerce, e-marketing, internet marketing, marketing, online marketing, search engine optimization, seo, video, Brightcove