Why Hotel Marketing Depends on Personalization (Travel Tuesday)
Why Hotel Marketing Depends on Personalization
When do you suppose your guests last had difficulty finding a place to stay when traveling? I don't mean difficulty choosing a place to stay (though with all the options available to travelers today, that's not always easy). Instead I'm just talking about finding an available room that met their needs for a given trip. It probably wasn't that recently, right?
After all, the single greatest benefit the Internet offers travelers — whether using desktop, mobile, social, apps, what-have-you to plan their trip — is essentially unlimited inventory. OTA's kicked off this new reality back in the early days of the web, providing a diverse store shelf stocked with every available option a guest could possibly desire. AirBnB and its fellow alternative accommodations providers have only accelerated the problem.
Sure, special cases exist — major events such as the Super Bowl, key industry conferences, that sort of thing. But by definition, these "special cases" hardly represent everyday occurrence.
Put simply, your potential guests can choose from more hotels and more destinations than they'll ever have the opportunity to visit in reality. Guests face no real risk that they'll ever not be able to book a stay that meets their needs. That's good for guests, but not so good for you, making it harder and harder to separate yourself from the pack — to stand out on the shelf — and attract attention and action among your target guests.
Putting Your Data To Work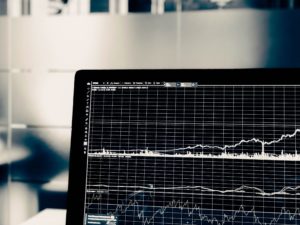 Here's a significant statistic that underscores the challenge: according to Google's Traveler's Road to Decision study [PDF link], 85% of leisure travelers have no specific brand in mind when beginning to shop for travel.
We've taught guests for years to be comfortable with choosing whatever property meets their needs for that particular trip. And they're taking advantage of the situation. As recently pointed out at the HSMAI Digital Marketing Strategy Conference, there are almost 3 billion loyalty memberships in the United States spread among its 350 million citizens. With almost 9 reward and recognition programs available to every man, woman, and child in the country, that's really stretching the definition of "loyal" past the point of absurdity.
When confronted with this rapidly evolving, ridiculously competitive marketplace, the question you should be asking is "How can I cut through the clutter effectively and efficiently to show potential guests that my property is the perfect choice for their next stay?"
The answer? Put your data to work; use you hotel's guest data to provide a more personalized experience to guests at every opportunity throughout their journey, pre-stay, on property, and post-stay.
OTA's and intermediaries have embraced this approach in a huge way. The Wall Street Journal recently quoted Priceline CEO Darren Huston as saying, "…younger travelers don't want to be bombarded with choices but prefer hotel searches closely tailored to their profiles." A regional Expedia executive claims the company has invested more than £500 million researching how to apply data to guest experiences. And I strongly suspect at least one of the reasons behind AirBnB's rapid rise has less to do with the quality of the experiences the reservations platform offers, and much more to do with the fact that guests can choose precisely the style of accommodation that suits their specific stay.
Make Your Business Stand Out
Put simply, you need to embrace this approach, too. Data-driven personalization is no longer a "nice to have;" it's a need. And right now. It's time for you to take a look at whether your people, platforms, and processes are ready to provide a more custom, personalized experience for your guests — or risk losing guests to those that do.
Though it may seem daunting, you can definitely start small. In fact, that's almost certainly the smartest approach. It's more important to actually start moving in this direction than sitting on the sidelines until it's too late. Not sure where to begin? Here are a few ideas to set you up for success:
Take a good look at how you, your team, and your vendors currently collect and use guest data. What data do you already have, how are you using it, and what data do you still need to present a more personalized experience to your guests at the various steps in their pre-stay, post-stay, and on-property experiences?
Explore options for improved use of your data to enhance the guest experience. Using data you've already got, run a simple test, providing a more personalized experience at just one step along their journey.
Measure the results from your test then incorporate learnings into your next campaign or customer touchpoint.
And perhaps most importantly, start training staff on the appropriate use of guest data. Guest privacy and data protection really matters. Your team needs to know how to treat guest information as the critical business asset it represents — and to respect guest privacy as they should.
Your guests have lots of options for where to stay. That's clear. What's also clear is that you need to begin offering a more personalized experience if you're going to stand apart and compete in an overcrowded marketplace. Your guests have many options here. You have just this one. And that makes your choice pretty clear too. Embrace the choice and employ your data to improve your guests' experience — and to improve your business results.
Learn More About Hospitality Marketing, E-Commerce, and Distribution
If you're looking to learn even more about how changing guest behavior shapes hospitality marketing, e-commerce, and distribution, be sure an register to receive a special report I've produced in conjunction with hotel marketing firm Vizergy, "Digital Hotel Marketing in a Multiscreen World." While it's targeted specifically at hotel and resort marketers, the lessons apply to just about any business. You can get your free copy of the report here.
You might also want to take a moment to review the slides from my recent presentation, "Maximizing Data to Put Personalization to Work for Your Property" here:
Finally, you will definitely want to check out some of our past coverage of the mobile, local, social web and how to make it work for your hotel, including: