How to Allocate for Hotel Digital Marketing in 2015 – HSMAI Webinar (Travel Tuesday)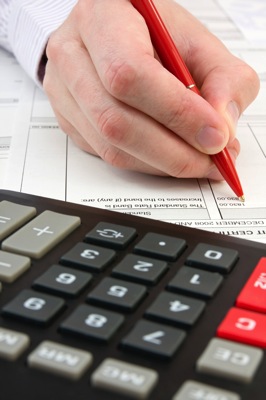 If you're like most hotel marketers, you're spending your time right now trying to figure out how to allocate for hotel digital marketing activities next year. It's almost a rite of passage each August and September to see hotel marketers scrambling to pin down where and how they expect to spend their money in the coming twelve months.
This year the job has taken on increased importance, given the rising costs of marketing and distribution many hoteliers face today, with increased pressures from OTA's and metasearch, in particular. According to data from Hospitality Asset Managers Association:
"…between 2009 and 2012, retail commissions rose 34 percent while room revenue rose 23 percent… Brand-level acquisition costs rose even more—37 percent. That meant local sales and marketing budgets took a hit, rising only 7 percent during the four-year period" (Source: MeetingsNet)
These rising costs have focused owners and asset managers' attention on profitability, as well as RevPAR, and put more pressure on hotel marketers to find effective, highly profitable sources of revenue for their properties. And, it many cases, to achieve improved results without increasing spend. I know, fun, right?
So, given this reality, where's the best place for you to spend your limited marketing budget?
Well, in partnership with HSMAI, I've got a great resource for you. I'll be moderating a webinar this Monday, September 15, called New Year, New Budget: How to Allocate for Digital Marketing in 2015. The webinar will look at key issues as part of the budgeting process, and includes real-world case studies you can apply to your hotel or resort. It features an outstanding panel of hospitality and digital marketing experts, Matthew Clyde, Owner, Ideas Collide, Inc.; Stephen Fitzgerald, Senior Vice President, Sales, Milestone Internet Marketing; and Michael Bennett, VP of Marketing for KSL Resorts.
Among the topics we'll discuss are:
Measuring the effectiveness of your existing efforts and the breakout trends from 2014
The continued evolution of key digital marketing trends
What's new on the horizon for 2015
Where the smart money is being allocated in 2015 budgets
And because we know your schedule is busy, we'll cover all this in just about an hour. The webinar is open to both HSMAI members and non-members, and you can register here. It will also be recorded so you can review the information afterwards. But try to attend the live event, where the panel and I will field questions from the audience, including yours.
Understanding how to allocate for hotel digital marketing in 2015 is a really big deal, and key to your success next year. So block an hour on Monday and register today.
Interested in learning even more about the future of hospitality e-commerce and marketing via the social, local, mobile web? Register to receive a special report I've produced in conjunction with hotel marketing firm Vizergy, "Digital Hotel Marketing in a Multiscreen World." Developed specifically at hotel and resort marketers, the lessons can help your business adapt to the changing guest environment. You can get your free copy of the report here.
Given the overall popularity of the Travel Tuesday series, you may also want to review the tips in my recent presentation Digital Marketing Directions: Three Trends Shaping 2014 Hospitality Internet Marketing. I've presented this talk to a number of hospitality and travel-related organizations and you might find it valuable for your business, too:
Finally, you might also enjoy some of our past coverage of the social, local, mobile web and what it means for your business, including: