Is Google+ Dead, Dying, or Something Else Altogether?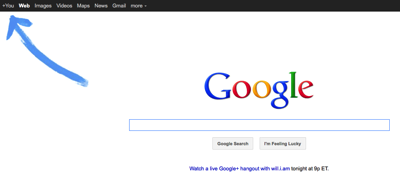 Larry Kim writes on Wordstream's blog that Google has dropped its mandatory Gmail integration, which used to require users to create a Google+ account when they signed up for Gmail (and some other services, too). Kim notes:
"Rumors of the decoupling of Google+ and Gmail first surfaced in the spring. Google, unsurprisingly, hasn't exactly gone out of its way to shout about the change from the rooftops, instead choosing to quietly shelve the mandatory integration.

Although the change means that new Gmail users will no longer be forced to sign up for Google+, they'll still have the option to do so, as you can see in the image above."
Loads of folks have wondered for some time whether Google might be killing off its social network, especially since the departure of former head Vic Gundotra. Let me be clear: Google+ isn't dead… but it may be dying. Despite its popularity among a focused, passionate user group (photographers, for one, seem to love the service), it's never really caught on as a mainstream alternative to Facebook. But that's not the important part. No, the real question, though, is whether Google+ is dying for your business.
And the answer is, for many businesses, probably not. Google continues to emphasize Google+ in its Google My Business and Google+ Brands offerings. And evidence suggests the search giant increasingly values brands in its search results. Claiming your brand's identity within Google+ should only continue to benefit you in the near-to-mid term.
Now, does that mean that Google+ is the perfect social channel for your brand and your business? Of course not. But, to be fair, no "perfect" channel exists. Instead, use Google+ for the benefits it offers — simple content posting, clear profile for Maps and search, some favorability for search rankings. It doesn't matter whether Google+ is dead, dying, or (most likely), evolving into something else altogether (for example, many business's direct access to Google's back-end directory). What matters is that you use it correctly and get the benefits you deserve.
Curious about the marketing and e-commerce trends that will drive your business in 2015? Check out the slides and video from my recent webinar, "Digital Marketing Directions: Three Key Trends Driving Your Marketing Next Year":
And, if you're interested in learning even more about how customers changing behavior shapes e-commerce and marketing, register to receive a special report I've produced in conjunction with hotel marketing firm Vizergy, "Digital Hotel Marketing in a Multiscreen World." While it's targeted specifically at hotel and resort marketers, the lessons apply to just about any business. You can get your free copy of the report here.
Finally, you might also want to check out some of our past coverage of the mobile, local, social web and how to make it work for your business, including: